Knitwear - Our DNA

Knitwear is deeply rooted in our DNA - it is our origin, our passion and our future.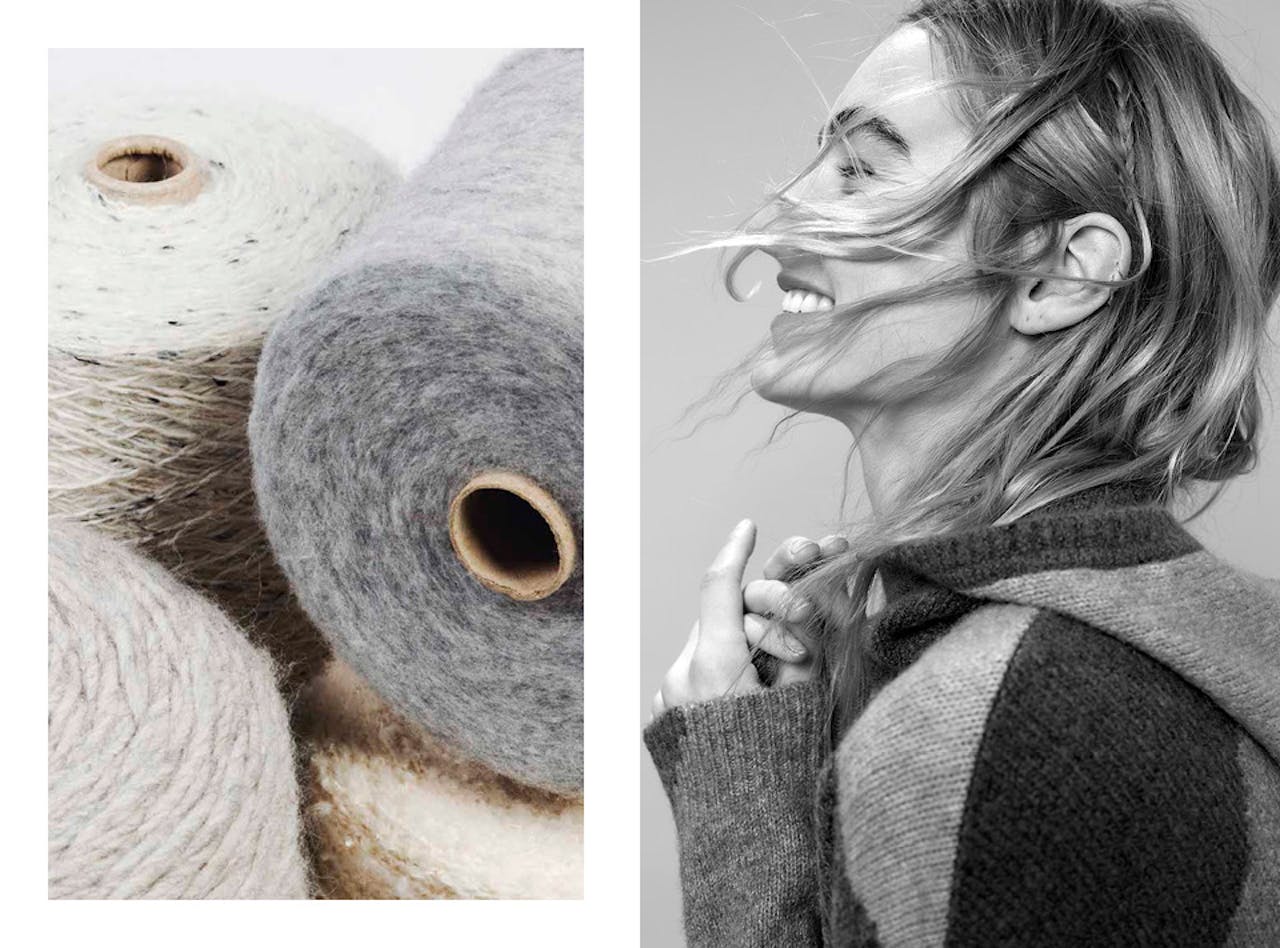 Our mission is to create high-quality knitwear pieces that give our customers pleasure every day and underline their personal style.
That our knitwear highlights accompany our customers for a long time and become absolute favourites - that's what drives us. The passion with which we design and produce our knitwear can be felt in every fibre.
From the first draft to the finished piece - the headquarters in Munich is the creative centre of the collection. Here, everything from inspiration to designs, qualities and colours to the finished product is conceived from a single source. From design to technology, for every area our specialists work with great dedication and attention to detail to make the vision of the perfect product a reality.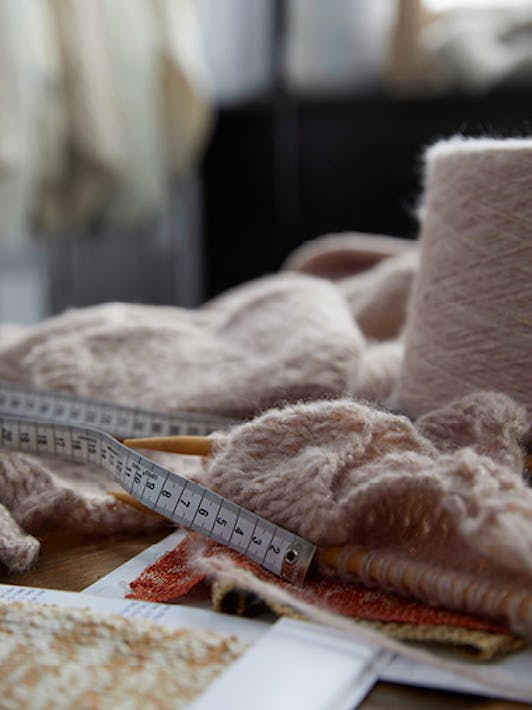 KNITWEAR IS THE LINCHPIN OF EVERY COLLECTION.
Every knitted piece has to meet the requirement of being an eye-catcher itself and at the same time the perfect combination partner for trousers, skirts, dresses, shirts and the like. On the one hand, wearable for a long time, on the other hand, with a finger on the pulse of time. Craft and know-how on the one hand, innovation on the other. Our design team brings all this together every day in our knitwear favourites.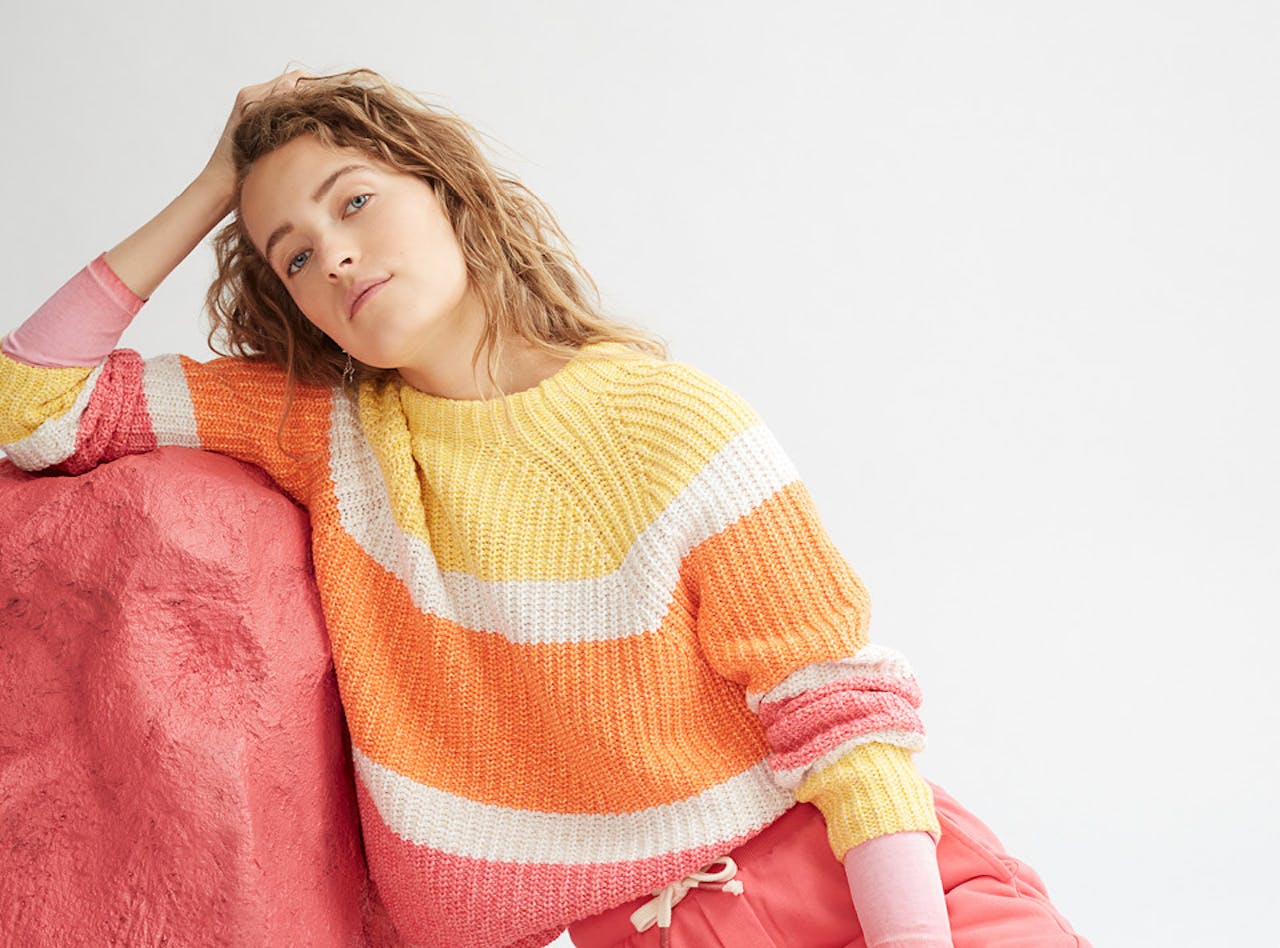 For this, our designers use particularly high-quality materials such as wool, cashmere, cotton, viscose or linen. Always in the perfect composition, often knitted and perfected by hand in painstaking detail.
WITH HIGHLIGHTS SUCH AS OUR ICONIC YARN MIX, WHICH IS PUT TOGETHER INDIVIDUALLY FOR EACH COLLECTION, MAKING IT A UNIQUE AND UNMISTAKABLE PIECE THAT CUSTOMERS CAN ONLY FIND AT OUI.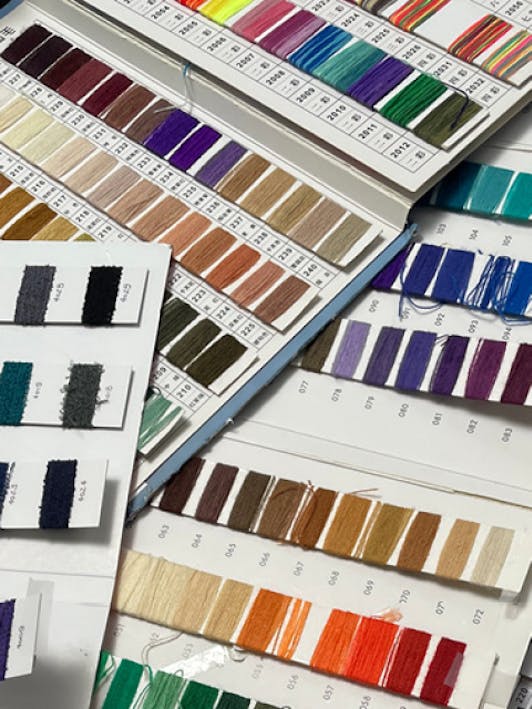 Whether fine or coarse, airy or compact knit. Clean or with intricate details such as decreases and fringes. Whether as a knitted jumper, top, slipover, jacket, coat, trousers or dress. With a large selection of the finest, noble knit styles, each of which will one day have a very special meaning for our customers. True to our motto:
KNIT. PASSION. LOVE.
Not only our company history stands for family, but also our community of loyal Oui fans.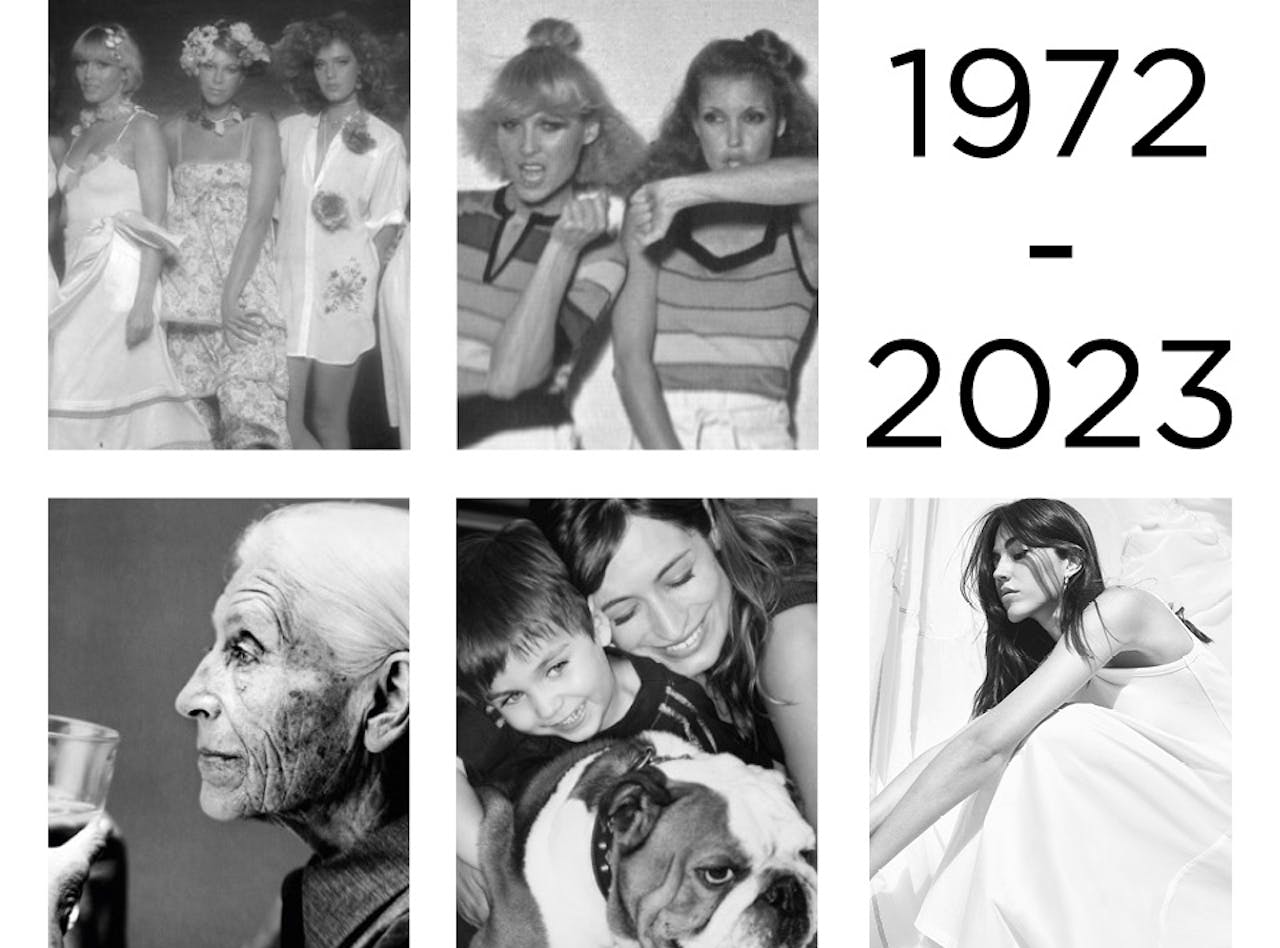 It is all these women who inspire us - for them we design collections that are meant to underline their personality.
WITH A FEMALE QUOTA OF 79% IN THE COMPANY, WE OURSELVES ARE OUR BIGGEST FANS AND AT THE SAME TIME BIGGEST CRITICS.
Our looks reflect our many sources of inspiration from around the world, the company and the community. The Oui style is one thing above all - unagitated and unique. Always close to the zeitgeist, fun-loving and effortlessly stylish, it reflects the uncompromising individualism that characterises our customers.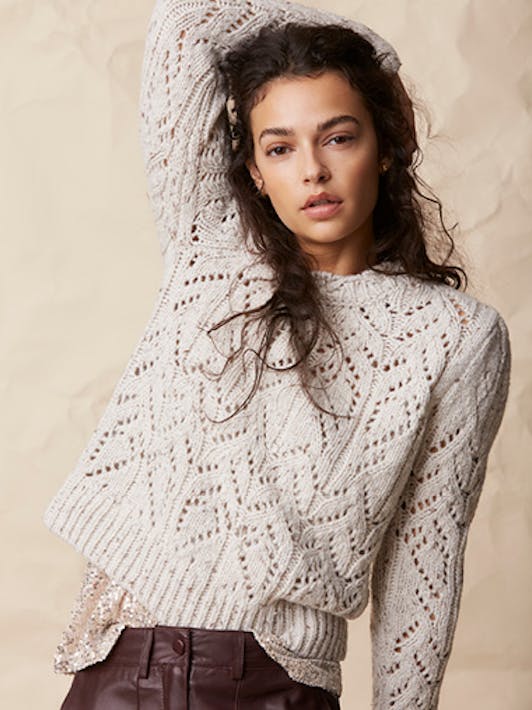 Particularly with our knitwear, but also with the rest of our range, feeling good through a high level of wearing comfort is our top priority.
We like to express ourselves through what we wear - naturally, authentically and self-confidently. With our fashion, women should be allowed to live this feeling of freedom. Fashion by Oui, always with attention to detail and that certain something. Unmistakable and unmistakable.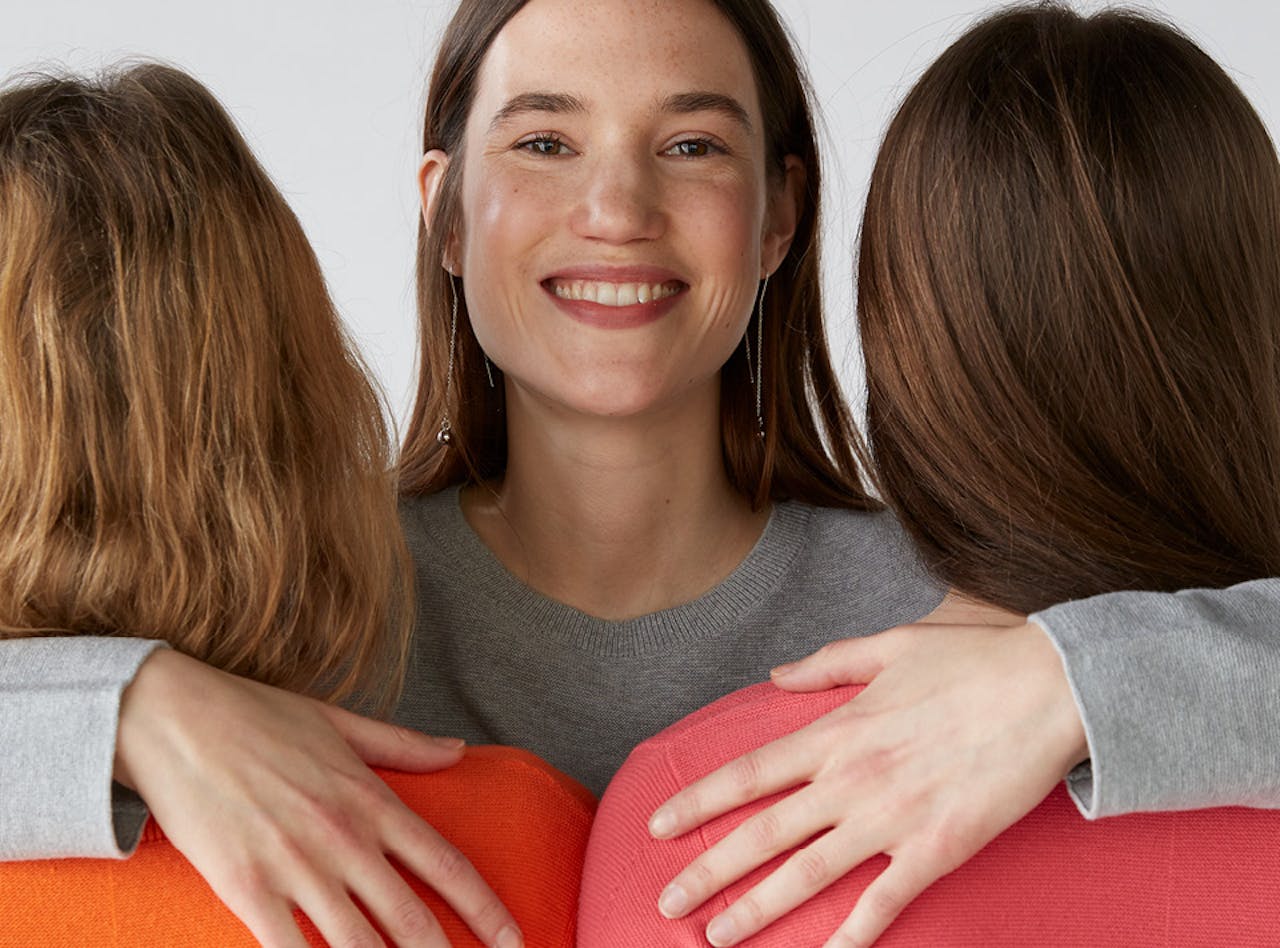 We create our fashion in modern, colourful and innovative designs. It is extravagant and never subject to fixed norms. Our slogan KNIT. PASSION. LOVE. stands for knitwear in all facets of craftsmanship, unique prints and casual styles, playfully and exclusively realised.
WE ARE PASSIONATE ABOUT WHAT WE DO BEST - DESIGNING HIGH QUALITY AND DURABLE FASHION - ALWAYS MADE WITH LOVE. THAT IS OUR PHILOSOPHY.