We interviewed Victoria Wahler-Seidl, Head of Visual Merchandising, about how to keep up with the zeitgeist, establish a brand community and about the daily routine in the Visual Merchandising & Styling Team.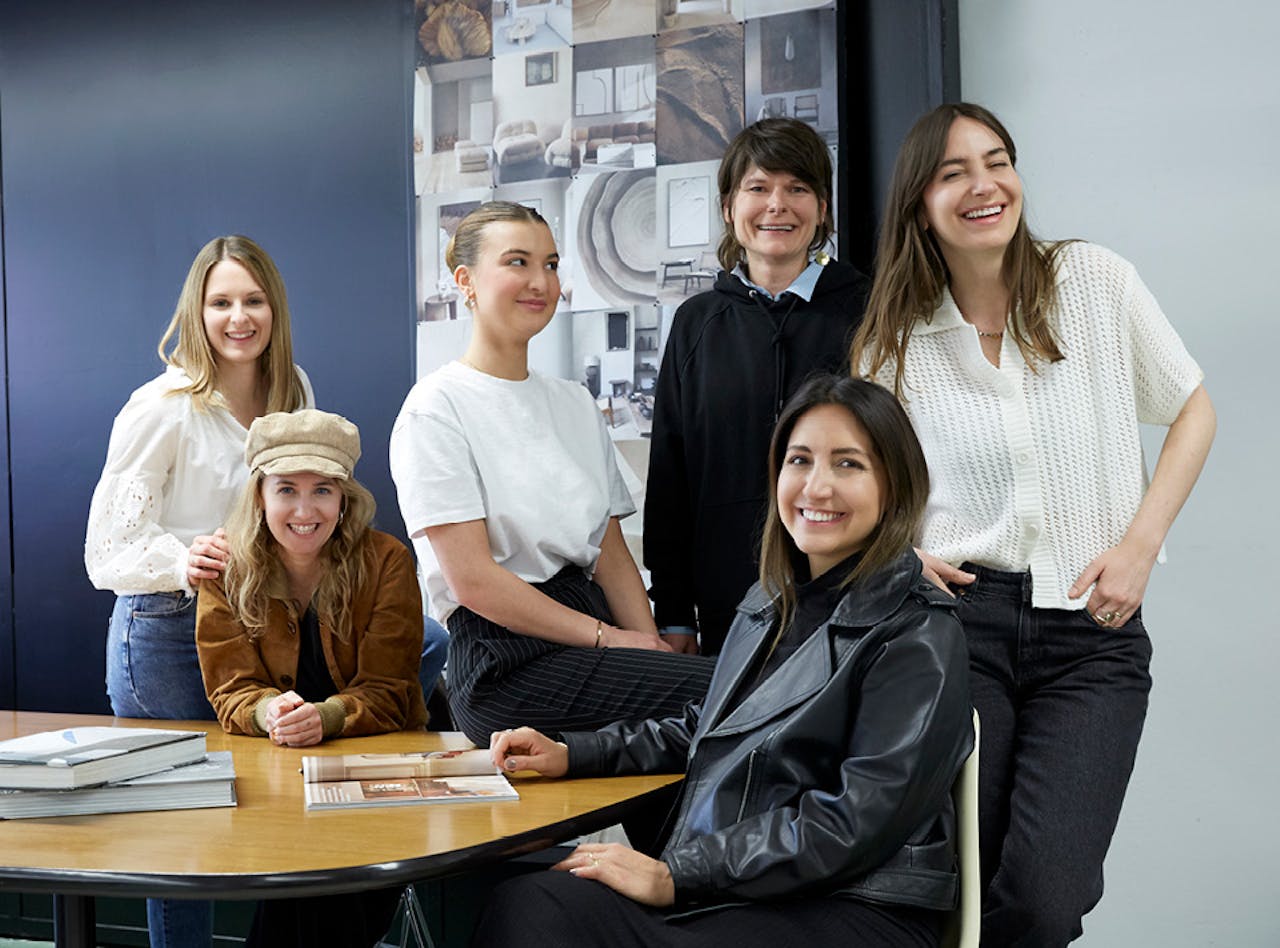 HI VICTORIA, STORYTELLING IS A POPULAR BUZZ WORD. CAN YOU EXPLAIN THE CONCEPT BEHIND IT AND WHY IT IS SO IMPORTANT TO YOU AT OUI?
Did you know that we scroll 230 meters per day on the smartphone with our thumb? Delivering thumb stopping storytelling to our Oui community is key to us. We want to give our Oui fans a reason to pay us a visit – online and offline. It all begins with an inspiring monthly story which we consistently transport onto on- and offline channels. My team has a holistic approach to communicate the DNA and vision of the brand across all touch points to the end consumer.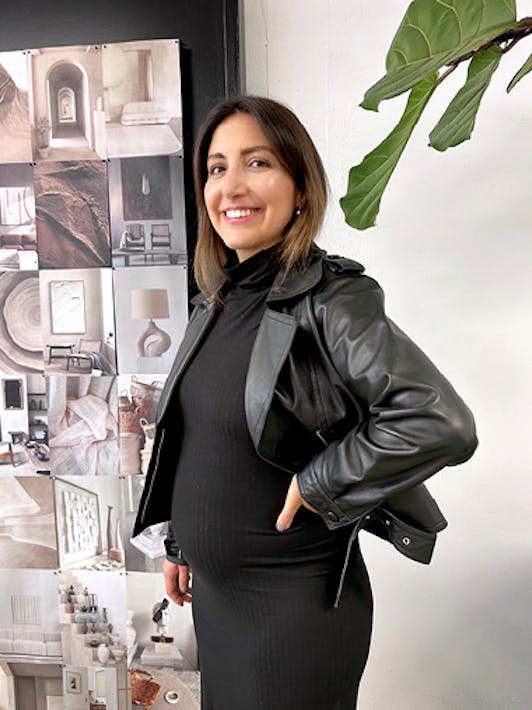 This way we build a loyal community which knows that they can always draw inspiration and newness from us and always have a positive shopping experience. Storytelling is beyond selling clothes – we want to take our costumers with us on exciting journeys, with all their senses.
HOW DO YOU ENSURE YOUR CUSTOMER IST PART OF THE STORYTELLING EXPERIENCE?
Imagine you saw a campaign of us which attracted your attention. Online you will find the same story across all our social media channels and our webshop. Offline we pick up the story and create visually arresting installations such as windows, pop ups and fashion fairs. We even create a monthly Spotify playlist to get you into the matching mood.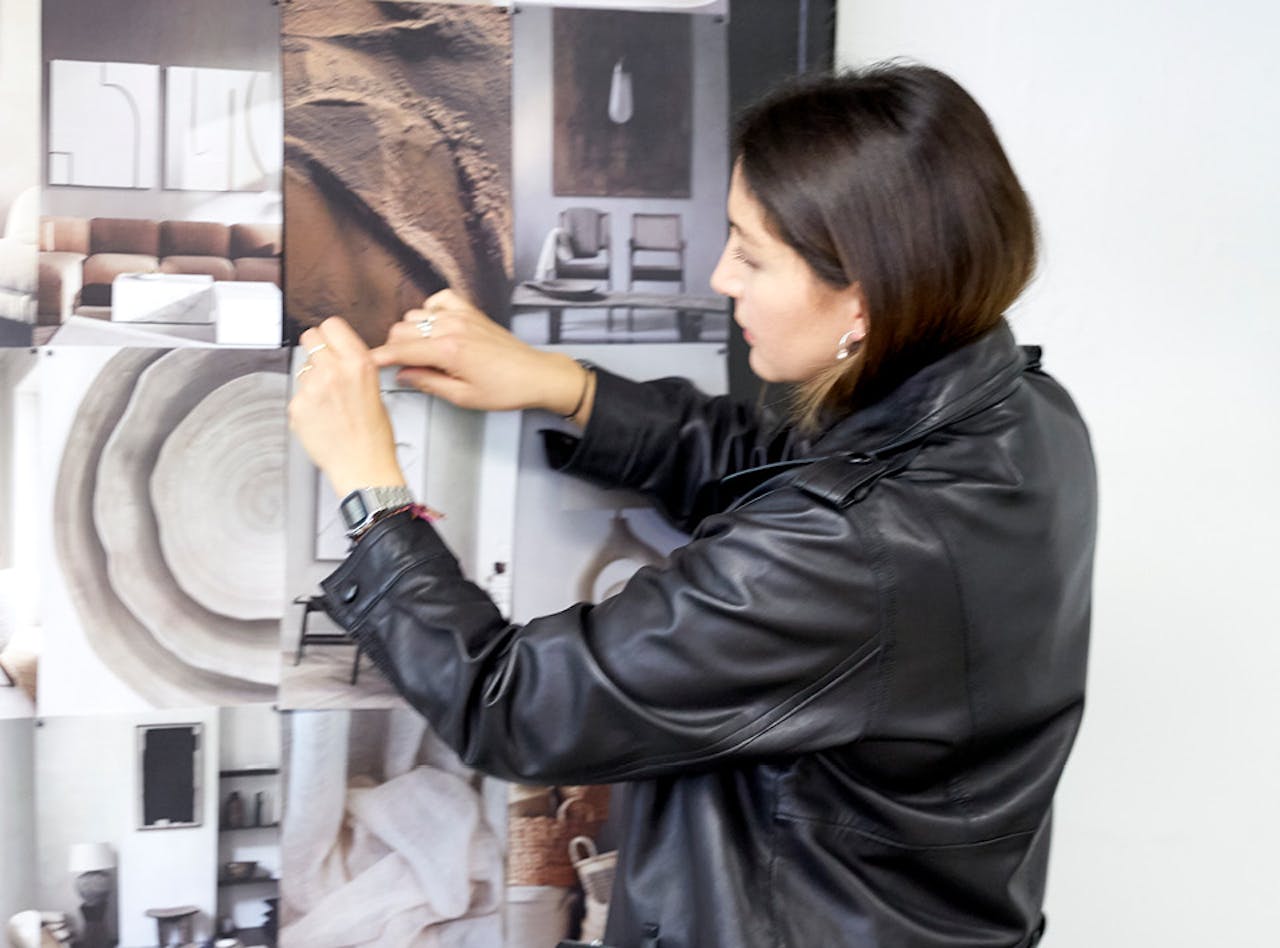 WHAT DOES A TYPICAL DAY AS A MEMBER OF YOUR TEAM LOOK LIKE?
Well, there's really no typical day in our team, which is part of what we love about our work. Our day can vary depending on the season and what projects we are working on. This can be a campagin shooting, model scouting or an onsite training in our stores. But generally, our day involves a lot of collaboration with different departments. We closely work with the design team to understand the creative direction for the season, and then translate that into the visual merchandising & styling strategy. We also work with the retail team to ensure that the merchandising in the stores displays the story of the respective month. Finding inspiration in everything and everywhere is an ongoing task of our every day work.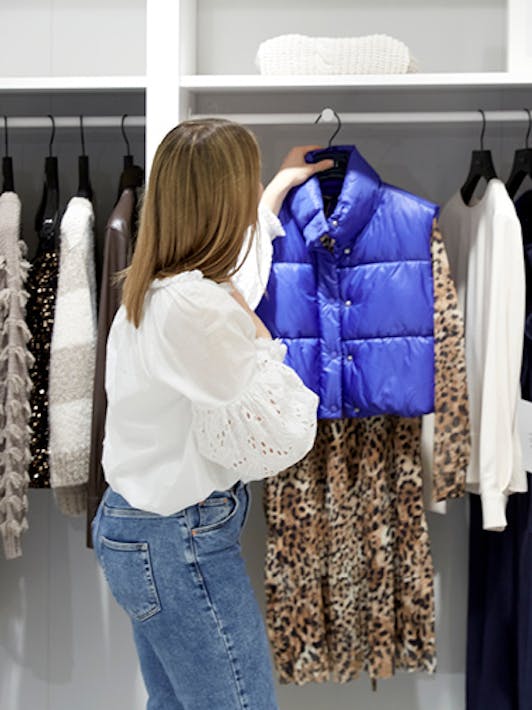 HOW DO YOU STAY INSPIRED AND CREATIVE IN YOUR WORK?
Inspiration can come from so many different places, most of the time they appear by coincidence – a color palette of a sunset for example. We love traveling and experiencing different cultures, which often influences our work. We also find inspiration in architecture, art, and music. My team and myself travel to fashion weeks and fairs – we always keep our eyes open for what impresses us today and possibly convinces us tomorrow.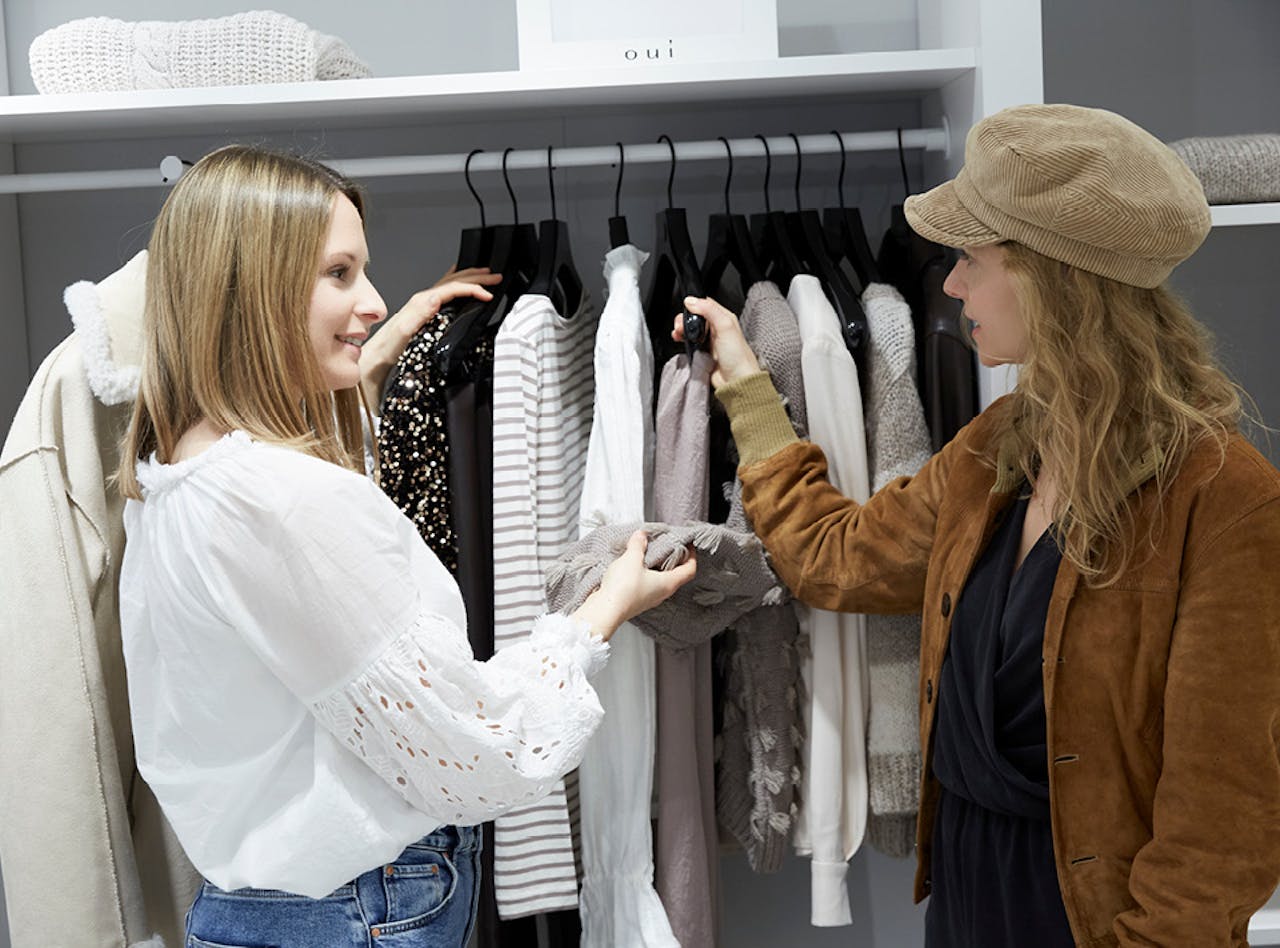 WHAT ARE SOME OF THE BIGGEST CHALLENGES YOU FACE IN A CREATIVE JOB, WORKING IN FASHION?
One of the biggest challenges is staying relevant and keeping up with the constantly changing trends and consumer preferences. It can also be challenging to balance creativity with practicality and ensure that designs are not only beautiful, but also functional and marketable.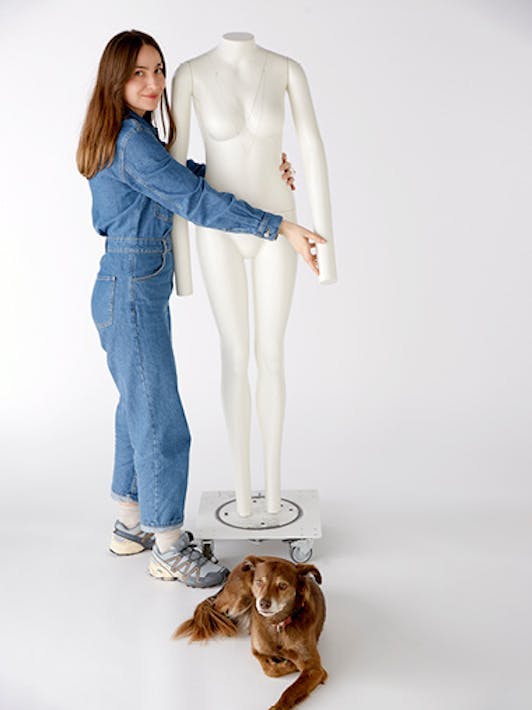 HOW DO YOU BALANCE THE CREATIVE SIDE OF YOUR WORK WITH THE STRATEGIC SIDE?
It surely is a balancing act! In my role, it is my job is to come up with innovative designs and concepts that will excite customers and help drive sales. At the same time, I need to be aware of the business side of things and make sure that our projects are both creative and commercially viable. It's all about finding the right balance. So I'm always thinking about how to balance creativity with marketability.
THANK YOU VERY MUCH FOR THE NICE CONVERSATION