IT'S ALL ABOUT STORYTELLING
We asked Corinna Strohmayer, Head of Marketing, about the future direction of the department, its goals and the day-to-day work of the marketing team.
HI CORINNA, MARKETING IS A TERM THAT EVERYONE IMAGINES DIFFERENTLY. WHAT ARE THE CORE TASKS OF YOUR TEAM?
The ultimate goal for us in marketing is to offer our customers a consistent brand experience - whether offline or online. That's why it's essential for us to always plan campaigns 360°: from public relations, influencer marketing, social media, performance marketing, trade marketing, events, giveaways and of course the graphic implementation - we really have a bundled marketing power in our team.
HOW IMPORTANT ARE STORYTELLING AND CONTENT IN THIS?
These are our most important tools. We don't just sell products, we sell emotions and we strongly live the community idea of the Oui family. The company and each collection have many exciting stories to tell, which we develop in-house in the complete marketing mix in close cooperation with design and visual merchandising and then roll out in the individual communication channels.
ARE YOU ALSO RESPONSIBLE FOR CREATING THE BRAND MAGAZINE?
Yes, we actually develop the magazine completely in-house without external support and are very pleased that the first two issues have been so well received. We decided over a year ago to give our customers more insight into the world of Oui in this way. The magazine is published twice a year in a printed and digital version and is available free of charge in our Oui stores.
HOW DO YOU MANAGE TO ALWAYS BE CLOSE TO THE ZEITGEIST AND TO BE ABLE TO EXPLOIT NEW POTENTIALS FOR OUI?
Everyone in the team is an expert in his or her field, and I really value the mutual exchange, as we grow a lot together. We are always on the lookout for new formats and creative ideas on how we can make the Oui brand even more tangible for our customers. It's important to us to always be authentic and at the same time to continue to develop in a contemporary way, because that's what Oui's fans appreciate.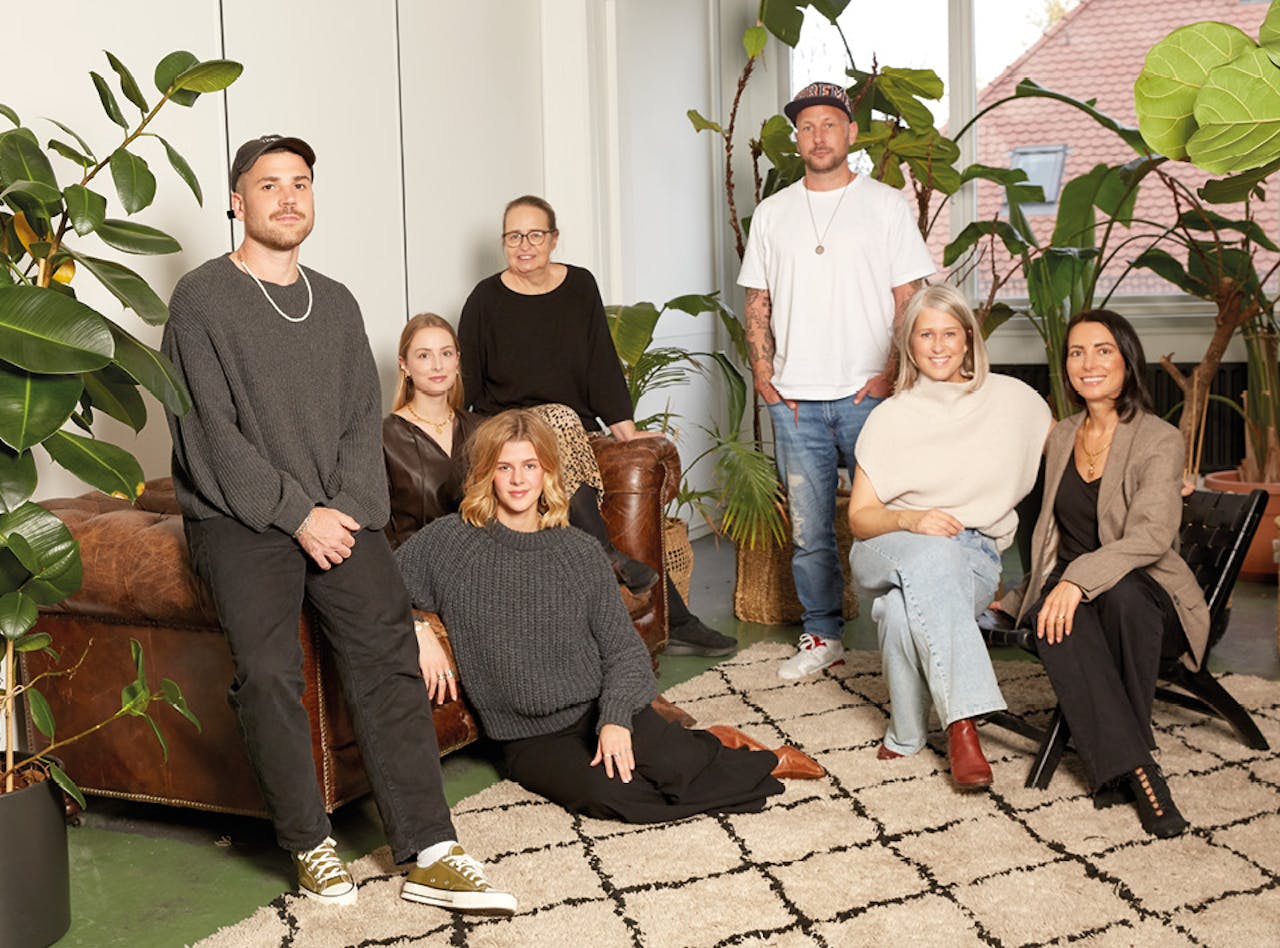 A LOOK INTO THE FUTURE IS ONE THING, THE DAILY TO-DO'S ARE ANOTHER. WHAT DOES A CLASSIC DAY IN TEAM MARKETING AT OUI LOOK LIKE?
We don't really have a classic day, and that's what makes it so exciting. Of course, we have longer-term planned projects, but we also work in a very agile way and take advantage of short-term opportunities as they arise. We use project management tools that have helped us achieve more structure in our day-to-day work. In between shoots and brainstorming sessions, we use our open plan office for close collaboration and our huge table for lunch breaks together. Even hybrid in the home office we are always in exchange, we need that even with our fast pace.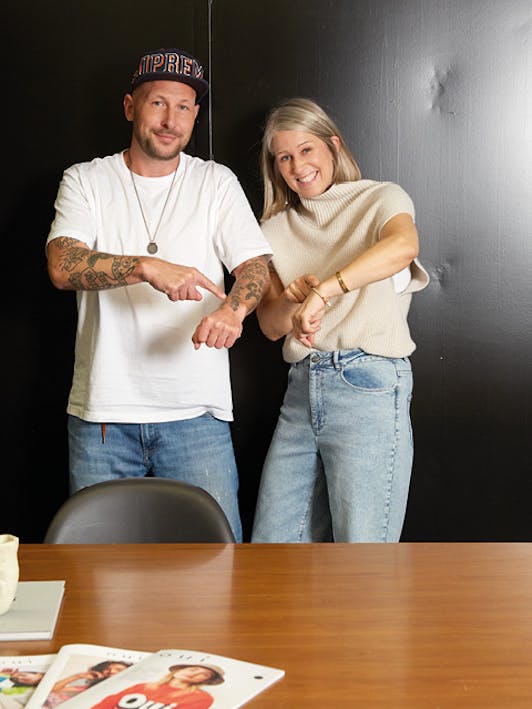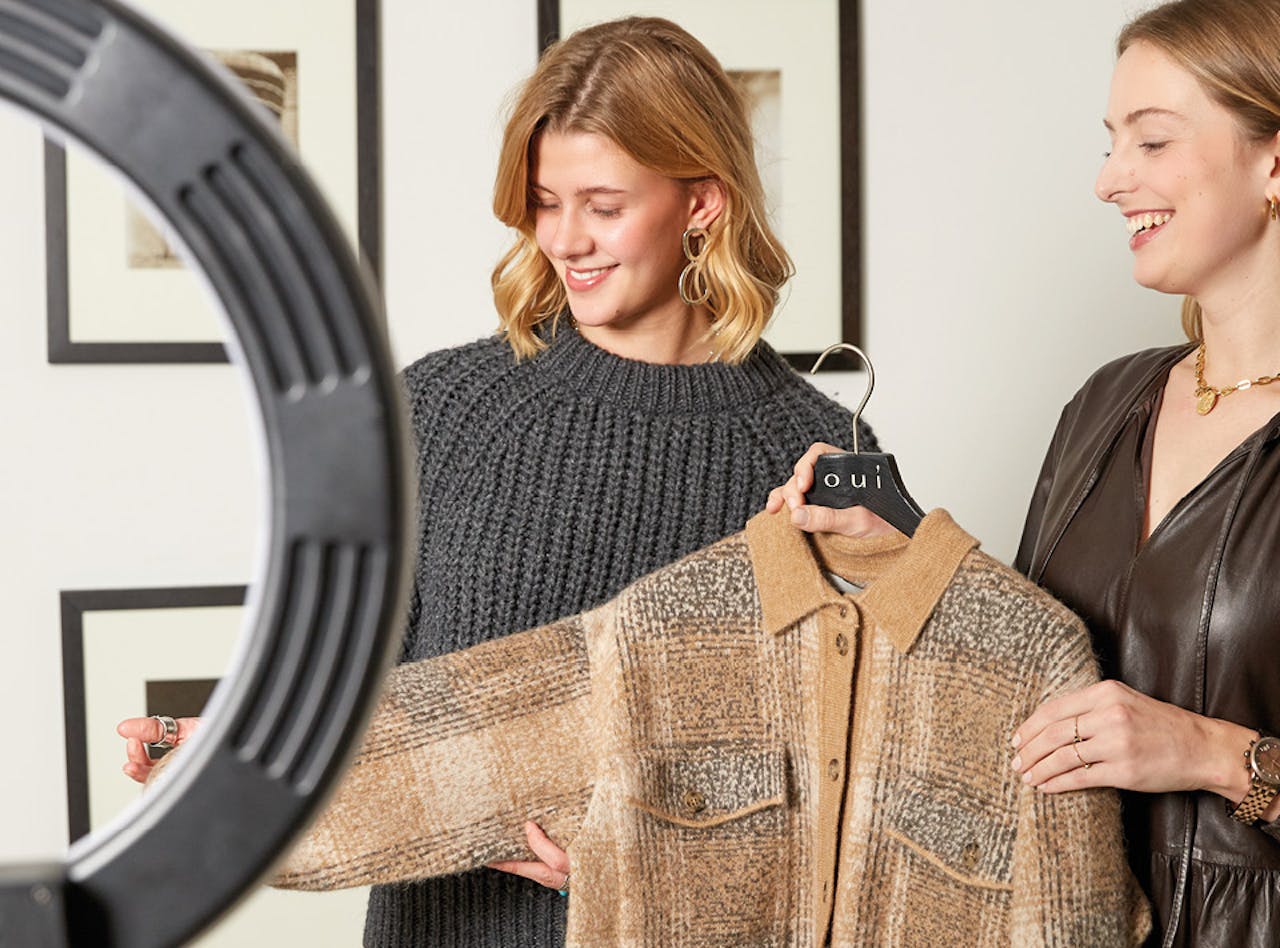 LAST BUT NOT LEAST - WHERE DO YOU SEE MARKETING AND THE OUI BRAND IN 5 YEARS?
I am convinced of an omnichannel strategy - with Oui, we are very strongly represented in the stationary retail trade and work very closely with our partners here. For the future, we want to further scale the digital business and, above all, dovetail it even better with offline. And the Oui brand is currently on an exciting path of further development - our customers are very diverse in terms of age structure and size distribution - we really appreciate that!
THANK YOU VERY MUCH FOR THE NICE CONVERSATION