The importance of sustainability has increased in all areas of life, including the fashion industry. At Oui, we are also taking on this task, step by step. In order to act more sustainably as a fashion brand and family business in its third generation, it is important to understand how multi-layered sustainability is and that it is a continuous process in the company to optimise in the individual fields of action.
We would like to take you on our journey and give you an insight into our status quo.
At Oui, partnership and loyalty are of paramount importance.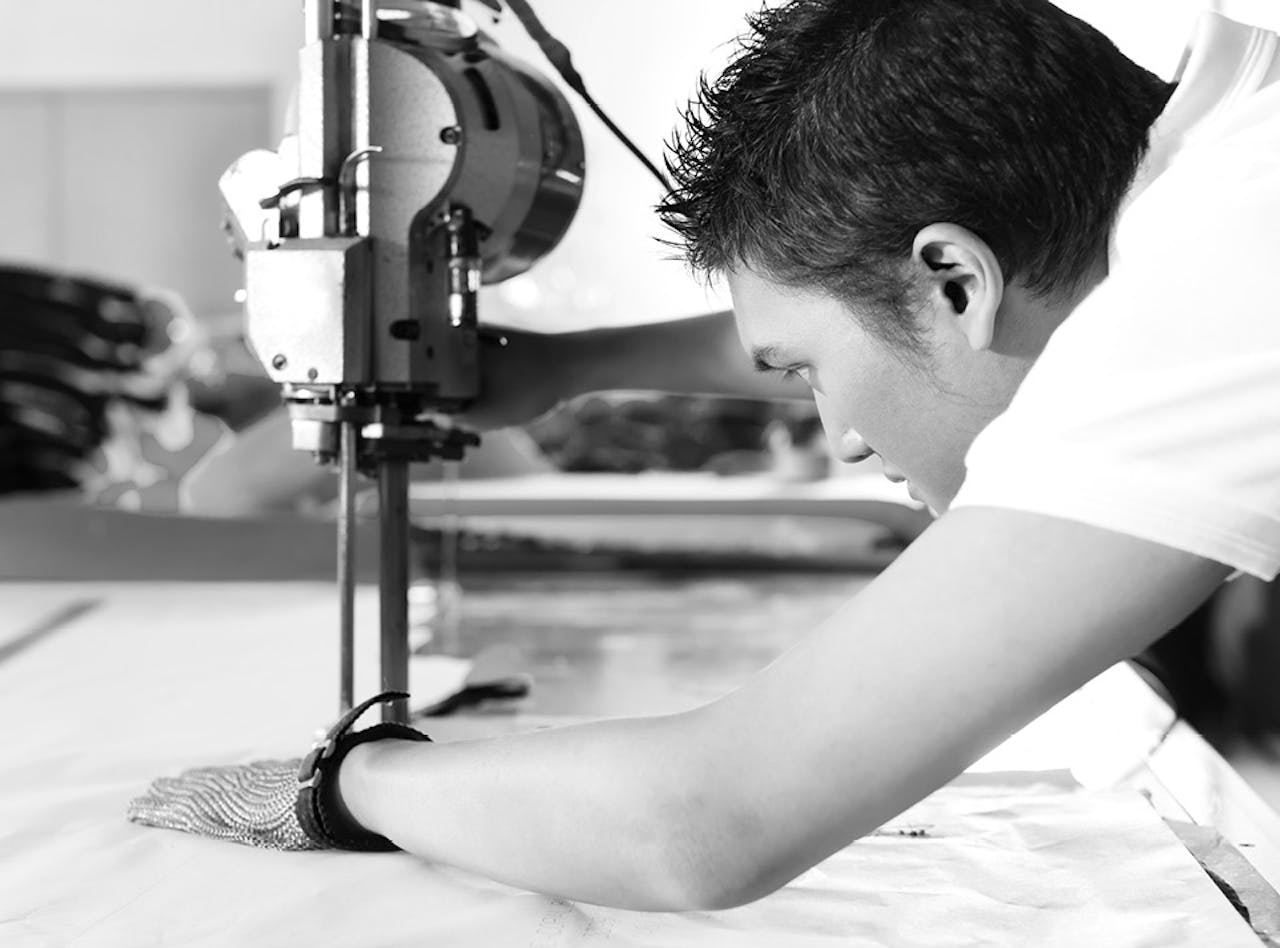 Our suppliers are long-term partners and we treat them as such. We know them all personally. What's more, with most of them we are linked by a cooperation and intensive friendship that has grown over generations and is based on mutual trust and appreciation. We spend months, often years, searching for the best partner companies, factories, specialists and manufacturers who produce innovatively and sustainably.
Modern design and the best materials for the perfect product are at the very beginning of our value chain. That is why it is so important for us that our partners are specialists in their field and have the same quality standards as we do - from the fabric or ingredient supplier to the knitwear producer.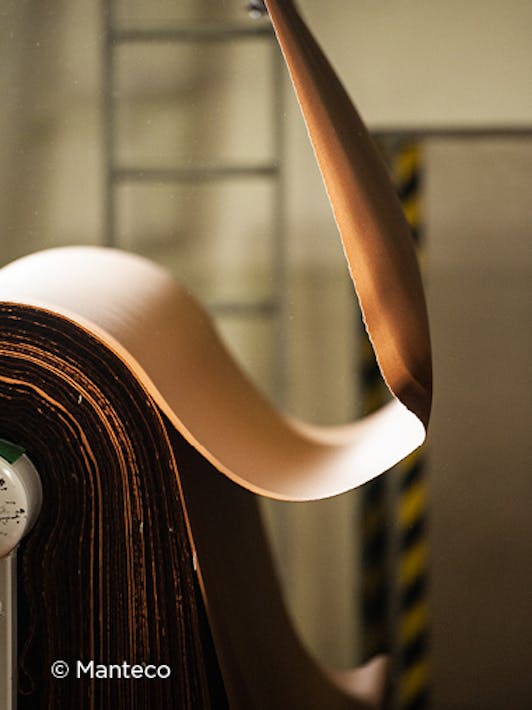 We focus on long-term and loyal cooperation and share the same values of social and ecological responsibility. That is why we trust them 100 per cent.
SOME OF OUR SUPPLIERS HAVE GROWN WITH OUI AND ARE NOT PART OF OUR FAMILY. WE GROW TOGETHER AND LEARN FROM EACH OTHER.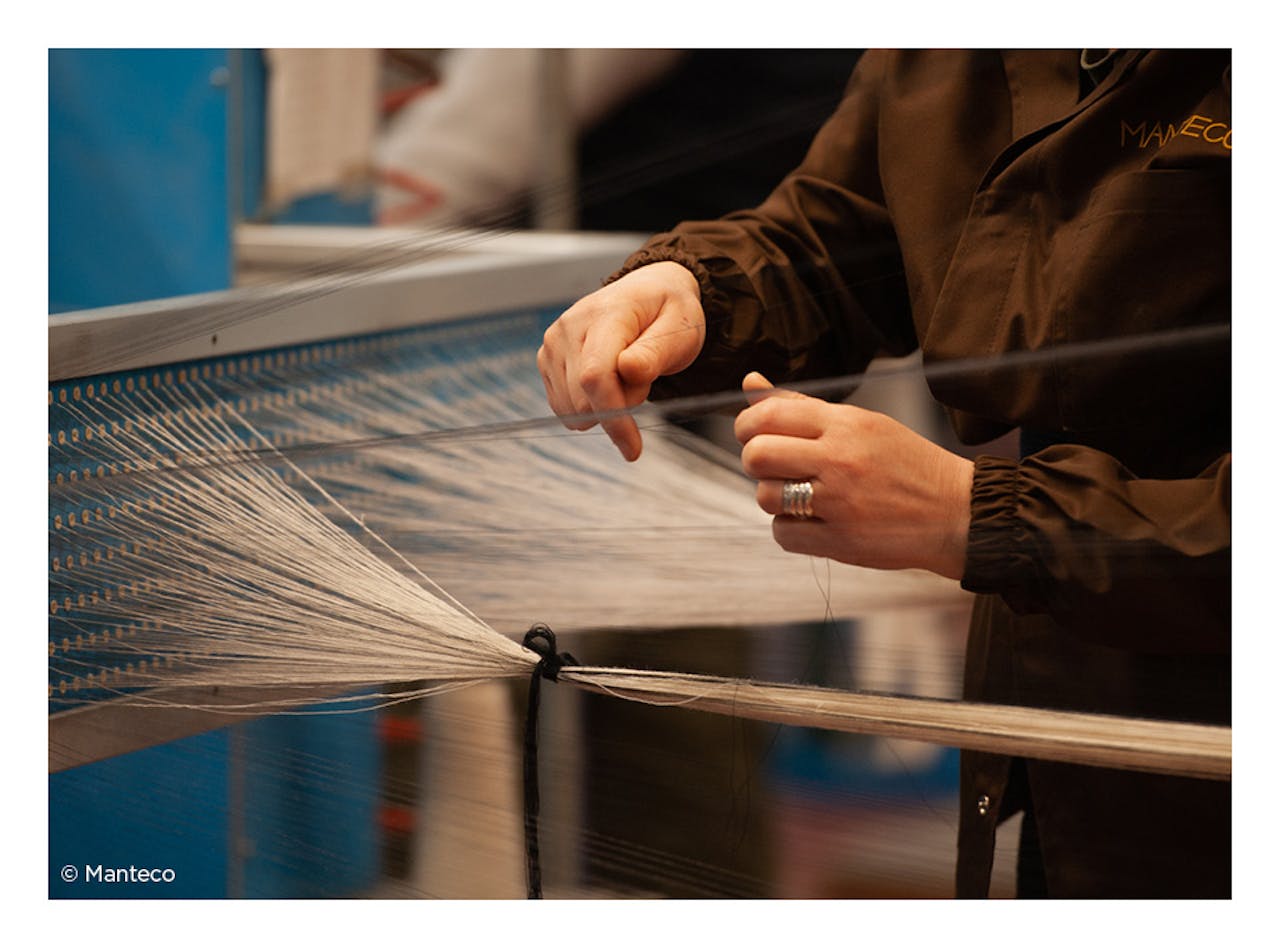 We - management, designers and technicians - regularly visit our manufacturers, check products, conditions and standards, and develop new collections together with great passion. Behind every garment that passes through our production chain is the work of many, highly qualified and creative people. We know: The expertise of our employees is the key to success.
Oui Group works with clear supplier guidelines based on a Code of Conducts and all our production facilities are BSCI certified or with a comparable standard.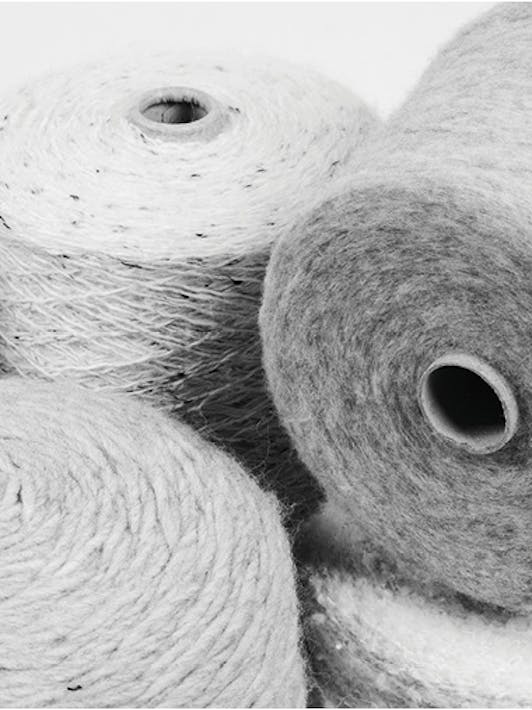 The BSCI Code of Conduct and its certification guarantees that our partners guarantee their employees fair pay, reasonable working hours and occupational health and safety, for example, but also make a strict commitment to points such as environmental protection and ethical business practices. This is our standard for sustainable, long-term cooperation. Today and in the future.
Our goal is to create fashion that is special and timeless. It should accompany us over many seasons and make us feel good. Not only do many steps go into each garment, but also a lot of attention to detail - and the women who wear Oui can feel that.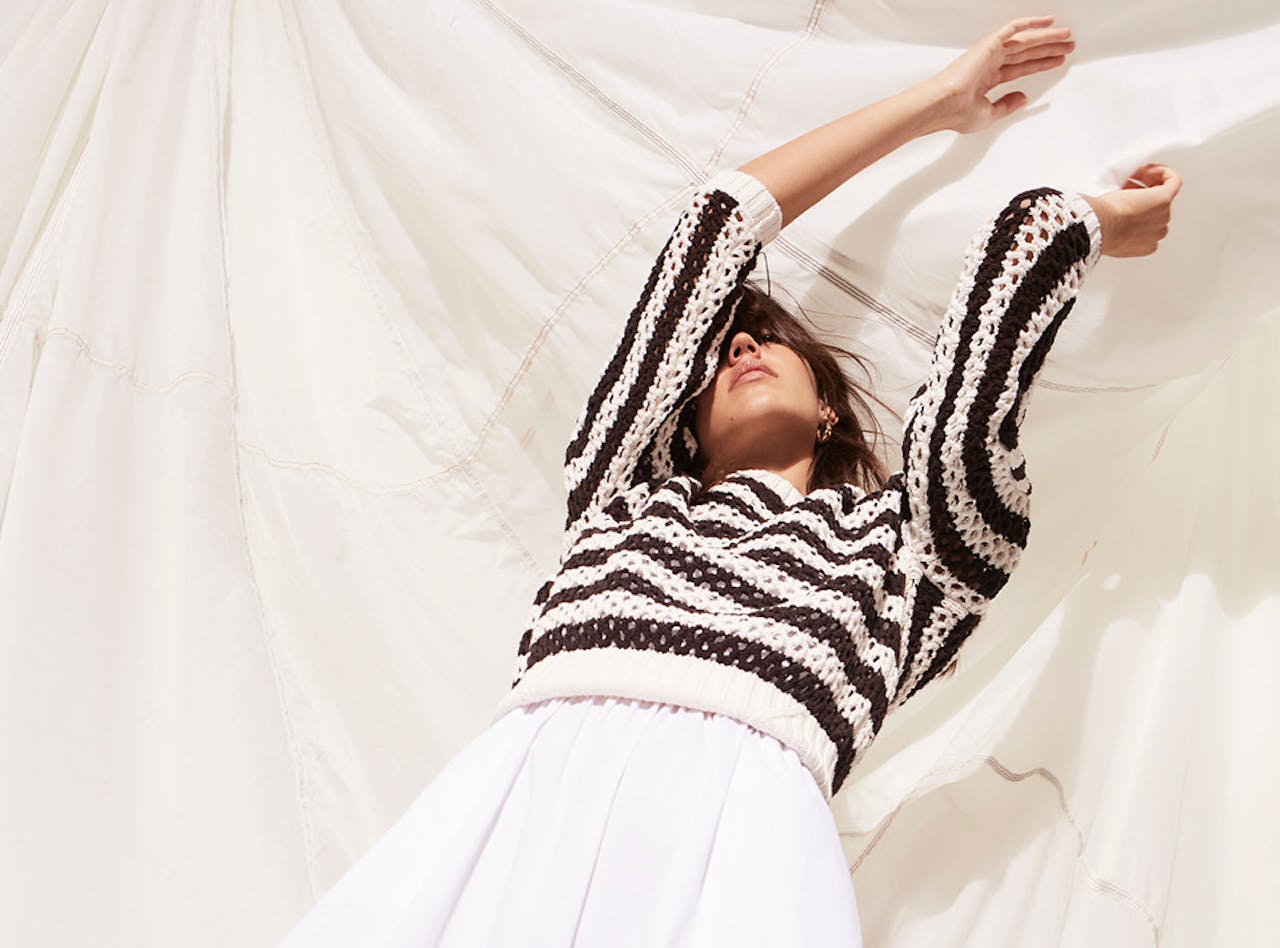 Due to the many years of cooperation with our suppliers, they know our requirements, they know what processing we require in order to meet our high quality standards. We do not see ourselves as an eco-label. But we do have a clear mission for the future: to act in as resource-conserving, low-emission and environmentally friendly a way as possible - and to get better every day, step by step.
In addition to the detailed and continuous review of our production and delivery processes, the use of high-quality, sustainable qualities is also key to our success. Natural materials such as cotton and linen have always been a fundamental part of our collection and we are continuously working on further converting our range to sustainable materials such as organic cotton, sustainable viscose and recycled materials.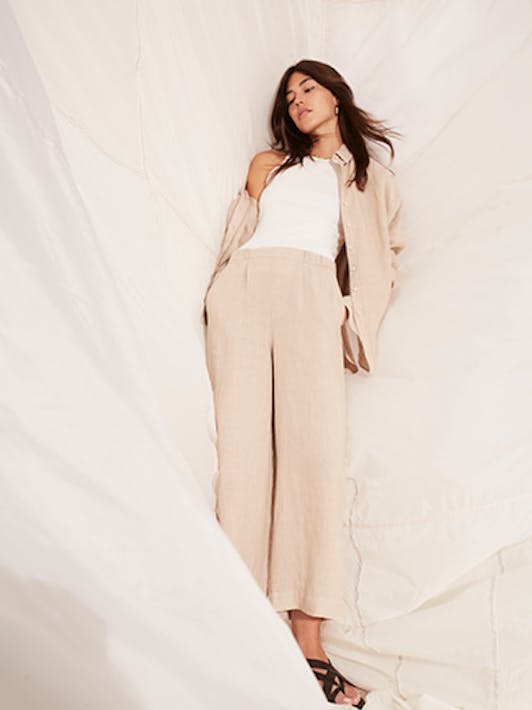 We use man-made fibres from renewable raw materials such as TencelTM, Lyocell, viscose, acetate or Modal to enhance the care properties of our products. In varying proportions, they make our products more durable, elastic, crease-resistant and lighter than other fibres. And of course, animal welfare is very important to us, which is why we completely refrain from using down and real fur.
Our requirements regarding the absence of harmful substances and chemicals in production are strictly regulated in our Code of Conduct, to which all our suppliers commit themselves in addition to the applicable laws.
This not only increases the quality of our products, but we also live up to our ambition to produce in a more environmentally friendly way.
Many parcels are shipped every day in the fashion industry, so packaging also plays a supporting role in being more sustainable.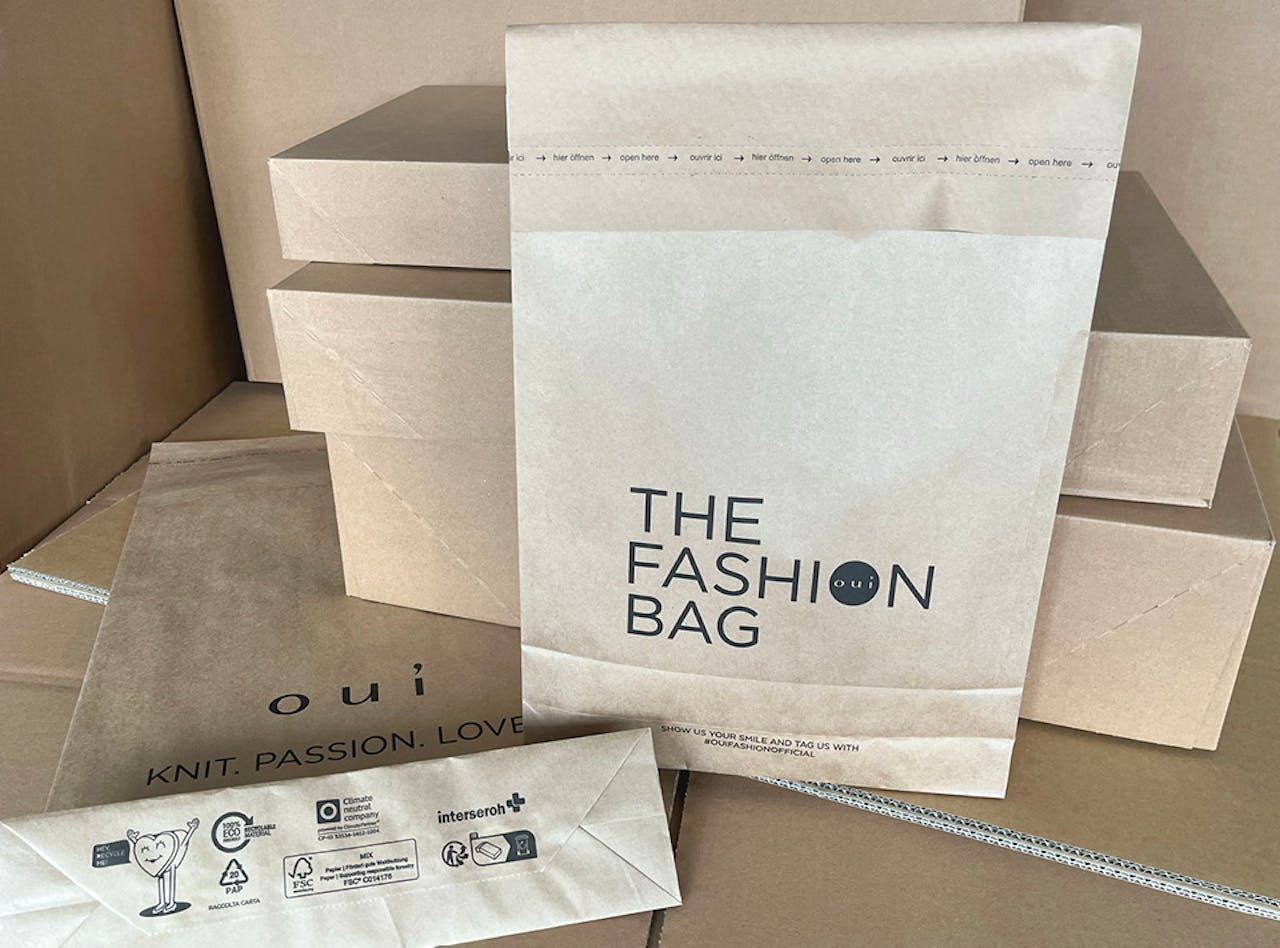 Packaging is necessary to ensure that our products reach our customers and trading partners clean and undamaged. That is why we are always in close contact with our suppliers about innovations in packaging.
WE ALREADY USE 100% RECYCLABLE SHIPPING BAGS IN OUR ONLINE SHIPPING, WHICH ARE ALSO REUSED FOR RETURNS.
In addition, the polybags we use to protect the clothes when shipping them to our retail partners are 100% recyclable and already used recycled by some of our suppliers.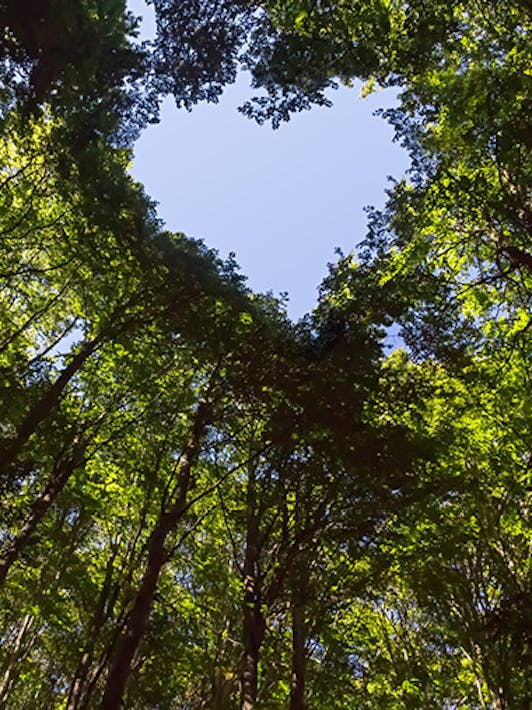 Social responsibility is very important to us as a family business. That is why regular donations to social institutions as well as fundraising campaigns for disaster relief, support for those affected by war or aid campaigns organised by our employees are a fundamental part of our DNA and our understanding of sustainability - because sustainability also means humanity.
Our employees are our most valuable asset and just as our clothes make them feel good, they should also feel good with us.
#TEAMWORKMAKESTHEDREAMWORK IS THE TEAM SPIRIT THAT IS LIVED EVERY DAY AT THE OUI GROUP.
Joint yoga sessions, lunch breaks in our canteen or spontaneous after-work activities - fun at work, regular exchange across all departments and the introduction of one's own ideas and new approaches are very important to us. High commitment, reliability and passion for the job characterise our Oui family and make it so unique.
Everyone is welcome here! For us, family is not a marketing term, but part of our company history and our present. It is the values we live together and the passion for our job that unite us in the company.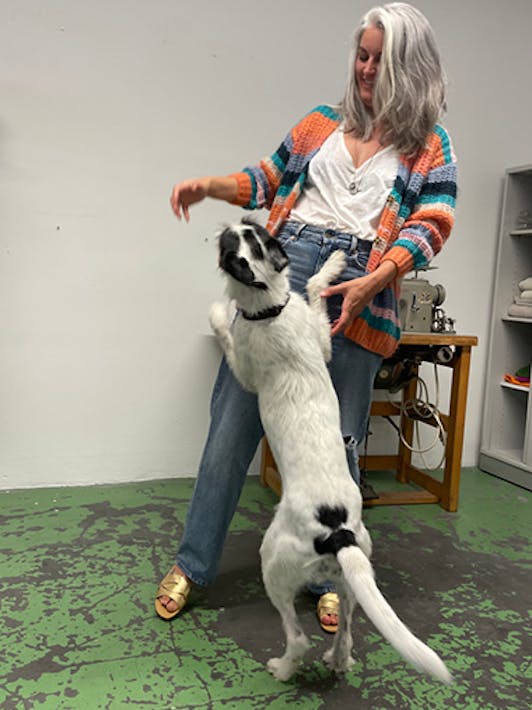 Since the company was founded 50 years ago, equality and inclusion have been part of our philosophy and an important pillar in our corporate culture. Only with openness and mutual tolerance and acceptance can we grow together. We want to use our brand and every single voice to spread our positive, cosmopolitan attitude within the company and among our customers.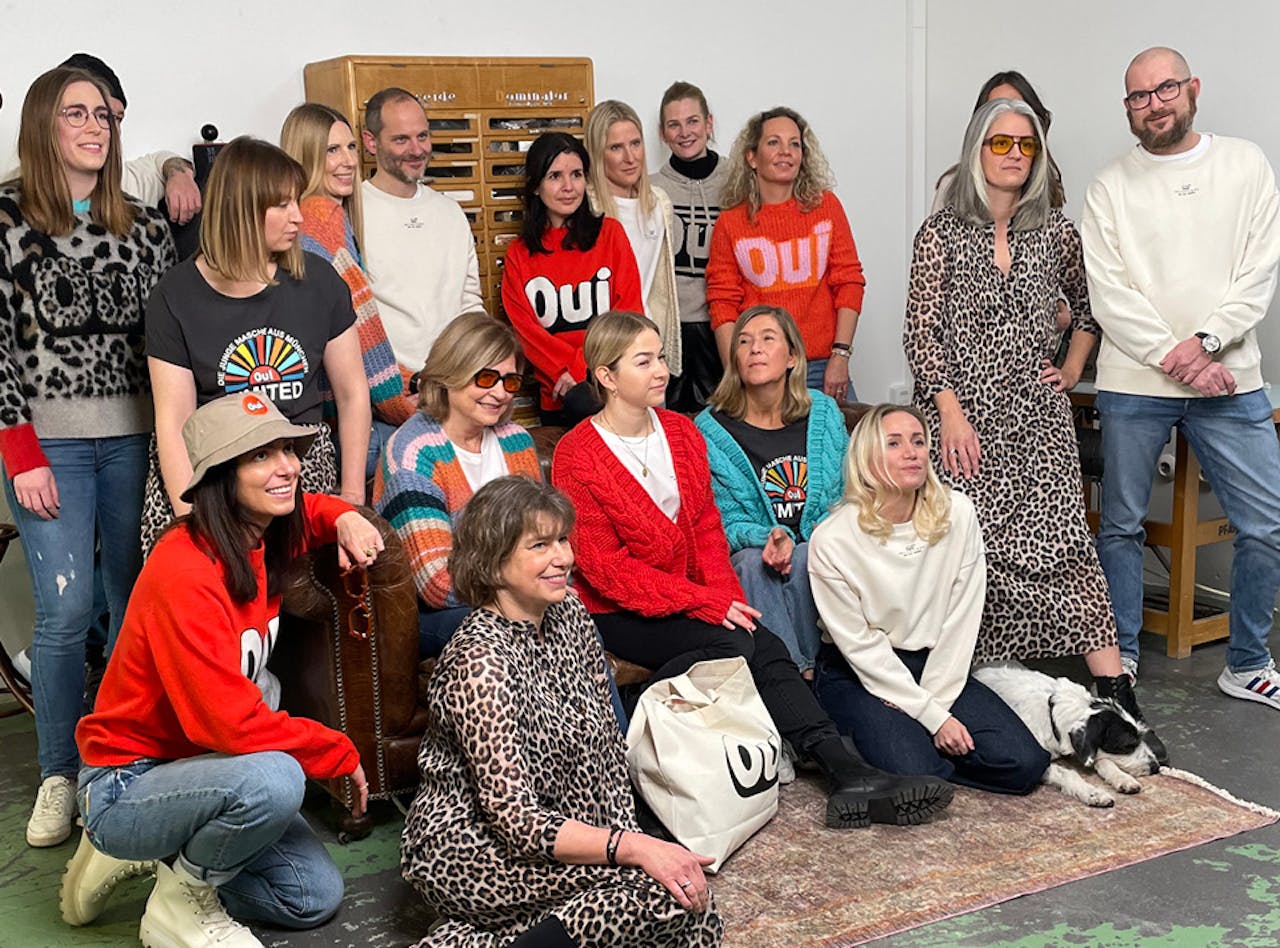 WITH 79% OF OUR EMPLOYEES BEING WOMEN, WE ARE PROUD TO BE ABLE TO OFFER MANY MOTHERS AND FATHERS A FAMILY-FRIENDLY WORKING ENVIRONMENT AND AN EASY RETURN TO WORK AFTER PARENTAL LEAVE.
We value our creative doers, always have our goals clearly in mind and create the basis for maximum flexibility along the way: flexible working hours, hybrid working at our headquarters and home office as well as part-time models - we find a solution for every life situation.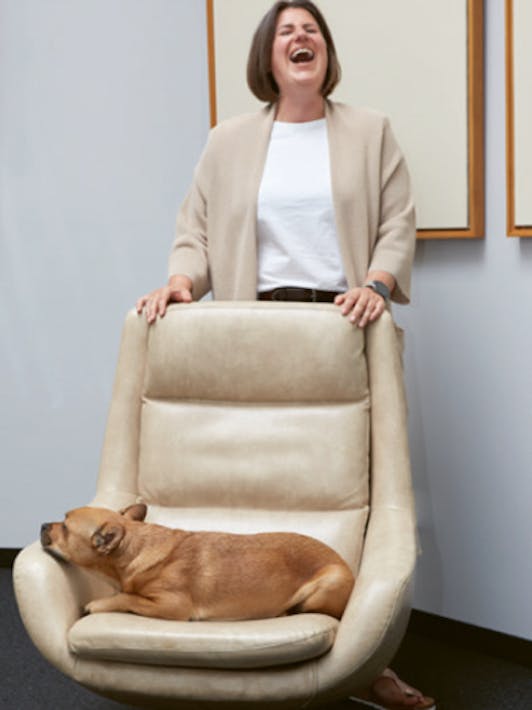 Our dog-friendly company policy also allows all employees to bring their beloved four-legged friends into the office, while showing consideration for other colleagues.
OUI ARE FAMILY – FOR 50 YEARS.