Cool, edgy, with lots of oversized and layered looks – Elas style is definitely unique. On her Instagram account @stilblock, she shares her casual daily outfits with over 35,000 followers. To Oui, she talked about fashion blockades, her hobbies apart from Instagram and how it all started.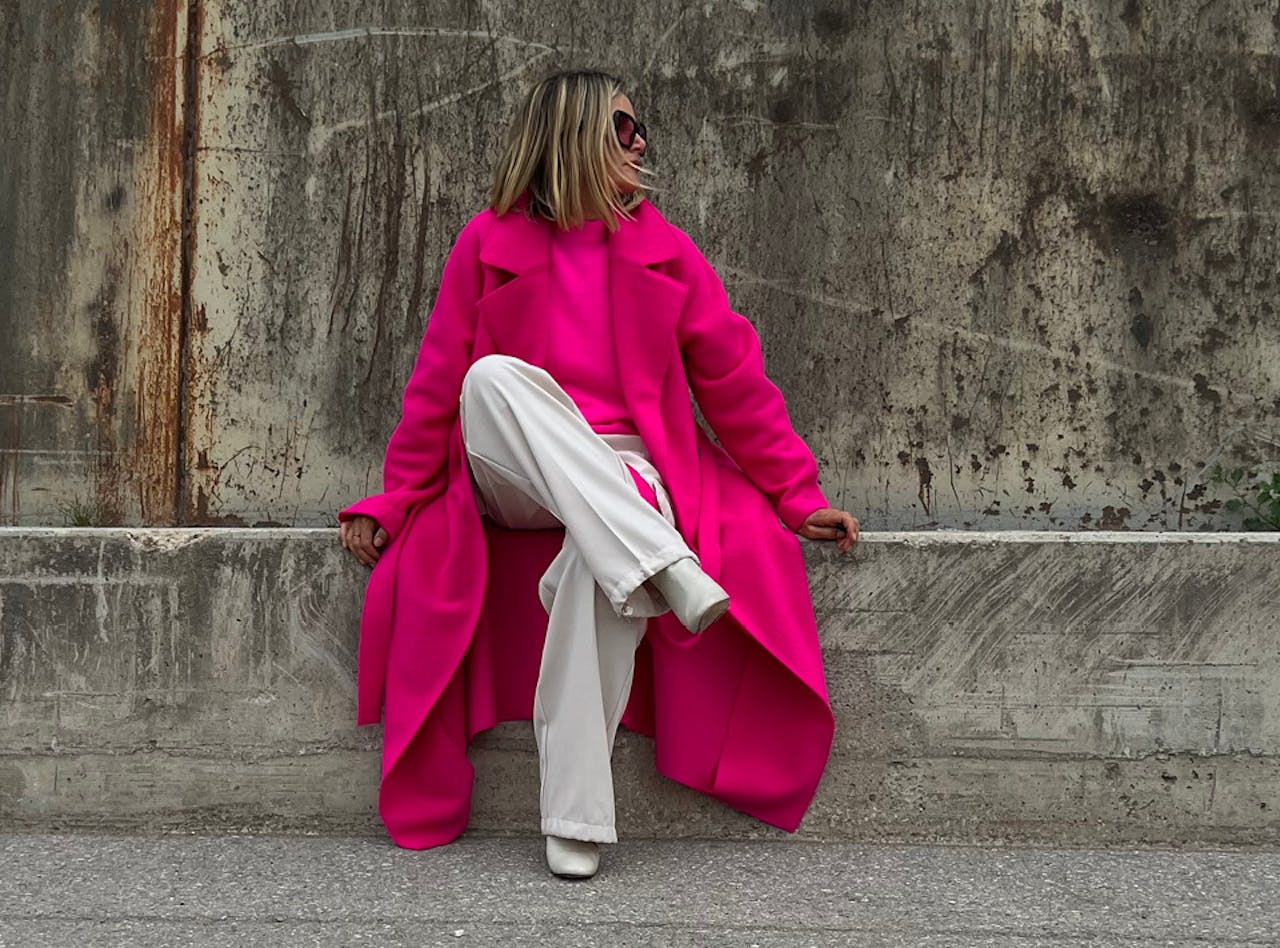 WHAT MADE YOU START SHARING YOUR OUTFITS ON INSTAGRAM?
My passion has always been fashion. In the small town that I live in, I naturally stand out with my outfits. So my husband and two sons told me about Instagram a few years ago and persuaded me to show my crazy looks over there, too.
DESCRIBE YOUR STYLE! WHAT MAKES YOUR LOOKS, WHICH IS YOUR GO-TO-LOOK?
My style is a mix of everything: basic pieces and it-pieces, some of them already vintage, from my own large collection. It is very important to me that my looks are comfortable, hence my preference for oversized pieces and layering.
I also like monochrome outfits, whether in natural or bright colors. My go-to-look for when I'm in a rush: white t-shirt, boyfriend jeans and a jacket from my husband.
YOUR PROFILE SAYS: "OVER 55 YEARS OLD AND 1.60 M TALL – FASHION KNOWS NO SIZE AND NO AGE". DO YOU THINK THERE ARE ENOUGH COLLECTIONS AND INFLUENCERS THAT CATER TO DIVERSE NEEDS?
The problem lies within the lack of pieces sized between 42 and 50 and ideas on how to combine the products. That's where our work as influencers comes into play: We can advise, demonstrate, inspire. I also turn garments, like a blouse, inside out. My followers love that and my outfits of the day, which many other influencers show, too – from momstyle to bestager to curvy. The selection has never been this large.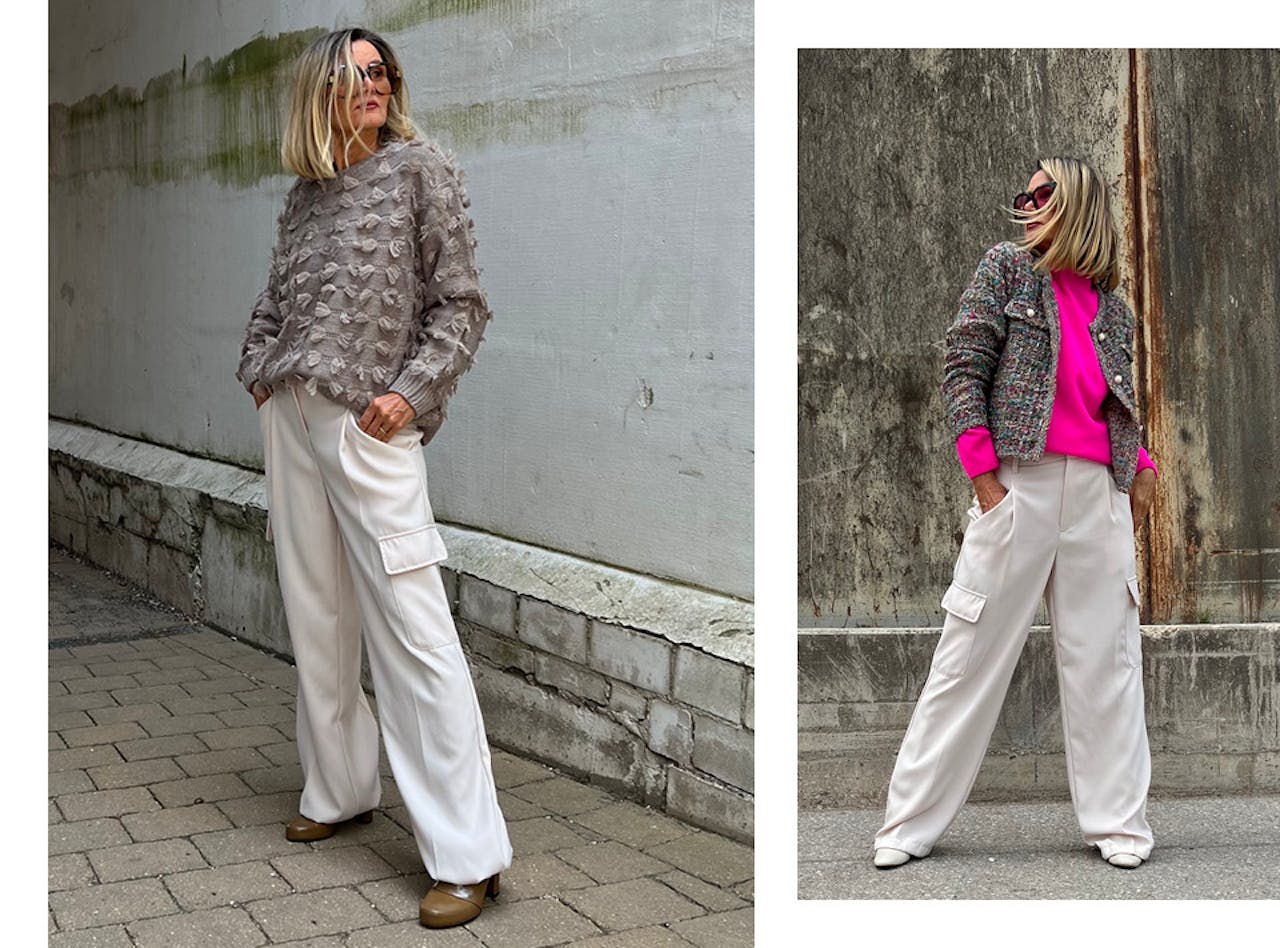 DO YOU HAVE ANY FASHION TIPS OR EXPERIENCES YOU HAVE COLLECTED YOURSELF AND WOULD LIKE TO PASS ON?
My most important advice: solve the blockade in your head and experiment, this is the number one way to create great outfits. Ever since I mentioned my height on my account, many followers tell me that they now also dare to wear oversized looks. Why not? Does everything have to make us look slimmer? Or shouldn't we rather have fun living out our creativity and experimenting with our looks? My motto: What does not fit me, will be altered to fit me. Whether with scissors, belt or ribbon. Us women should feel good about ourselves and express that in our looks.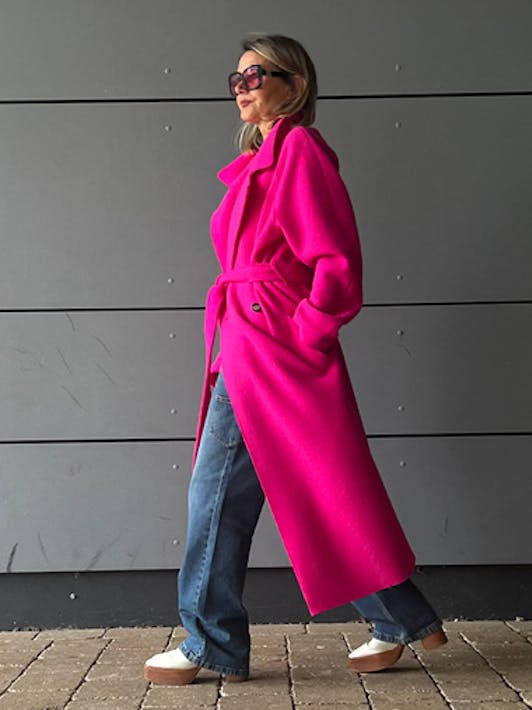 HOW WOULD YOU DESCRIBE YOUR LIFE AWAY FROM INSTAGRAM AND YOUR WORK AS AN INFLUENCER?
I can barely sit still and really like to get moving, preferably outside in nature. My husband and I jog every morning with our Labrador dog Bessy. When the gardening season starts, you can also find me in a big hole in the ground, digging and planting really is my passion. Or we change something about our house, which we have already renovated ourselves. Just like in terms of fashion, I like it cozy in my garden, too. But unfortunately the day has only 24 hours...