OUR HISTORY

We look back on a long company history - 50 years of Oui - a story of passion that became a vocation and ultimately a love. Back then, in the economic boom of the early fifties, Munich began to turn into a metropolis.

Together with her husband Mendel, Paula Gottesdiener founded the "LaGotte" label for children's clothes, with the aim of giving people what they were missing - pretty and functional clothes for children.
When Nathan, Paula's son, discovered the world of women's fashion in the sixties, the development of the company took its course. Together with his wife Yael, he took a new direction and focused on young fashion for women under the new name "Miss Lagotte".
IN 1972, THE COMPANY FOUND ITS CURRENT NAME OUI - A POSITIVE ATTITUDE TO LIFE, CONCENTRATED IN THREE LETTERS.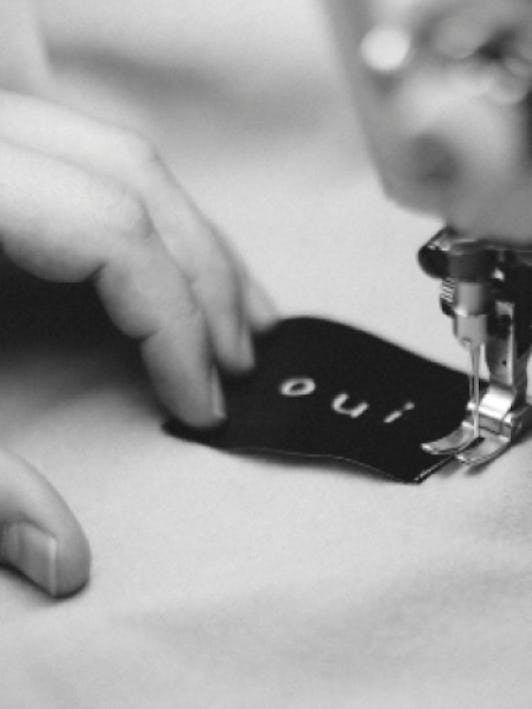 In the era of platform shoes and bell-bottoms, the slogan was added: "The young fad from Munich". So Oui was clearly at home and yet at home all over the world. Today, with over 1,000 points of sale in Germany and 1,500 points of sale abroad.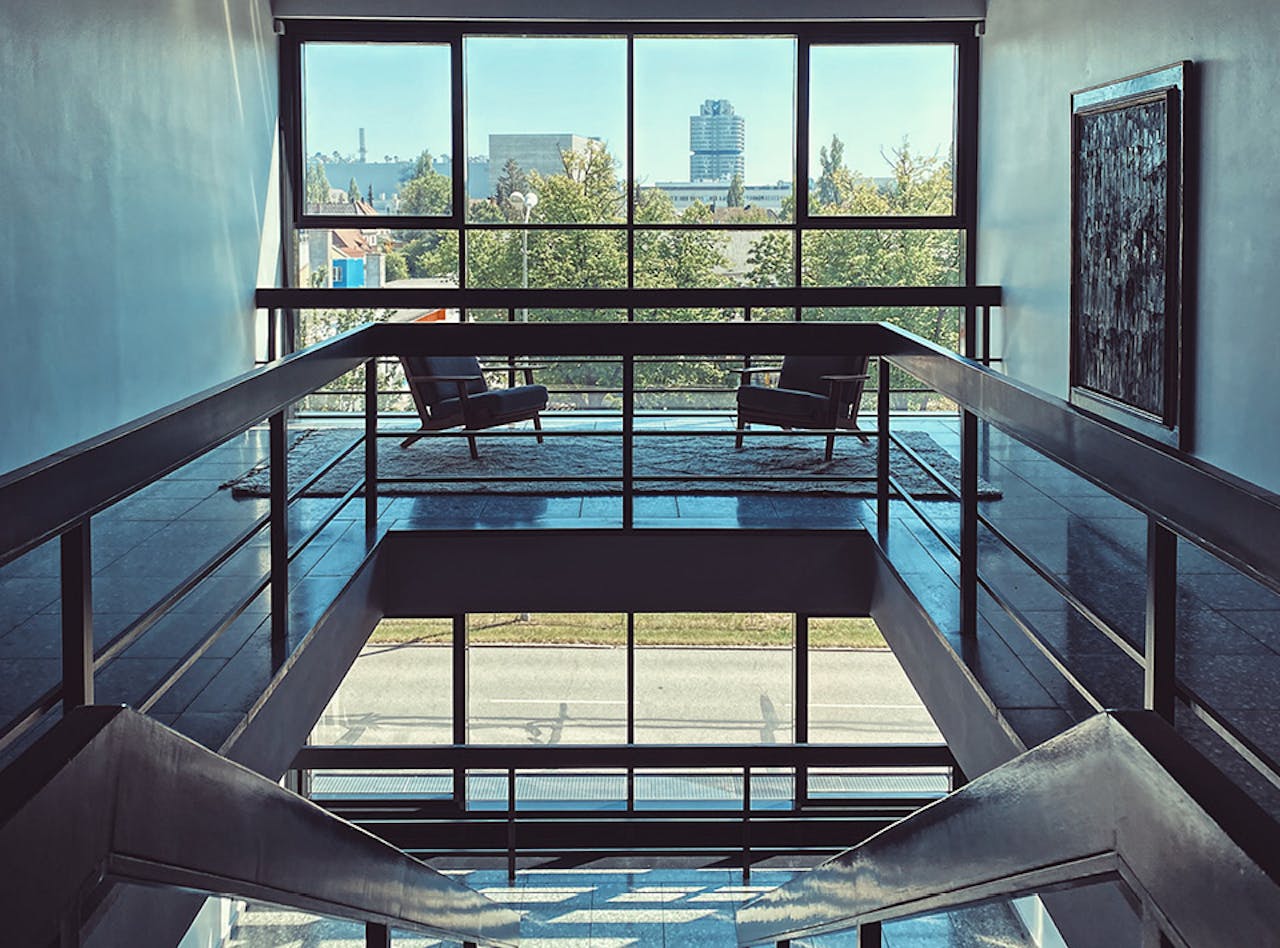 Since 1998, the family business has been run by the third generation of the family, Daniel Gottesdiener. With the slogan KNIT. PASSION. LOVE., Oui still stands for a passionate, life-affirming spirit, cosy, high-quality knitwear and casual styles created with attention to detail.
INTEGRITY, TEAMWORK AND FUN ON THE JOB ARE FIRST IN OUR OUI FAMILY.
For over five decades, our headquarters in the north of Munich has been the home of the Oui family and our creative hub.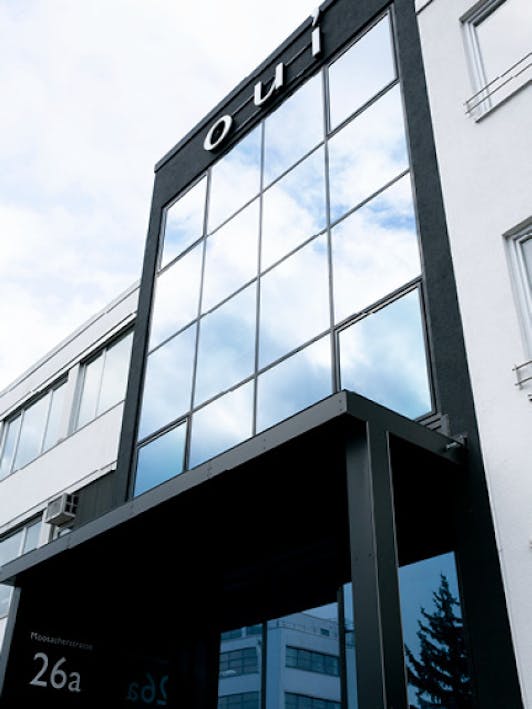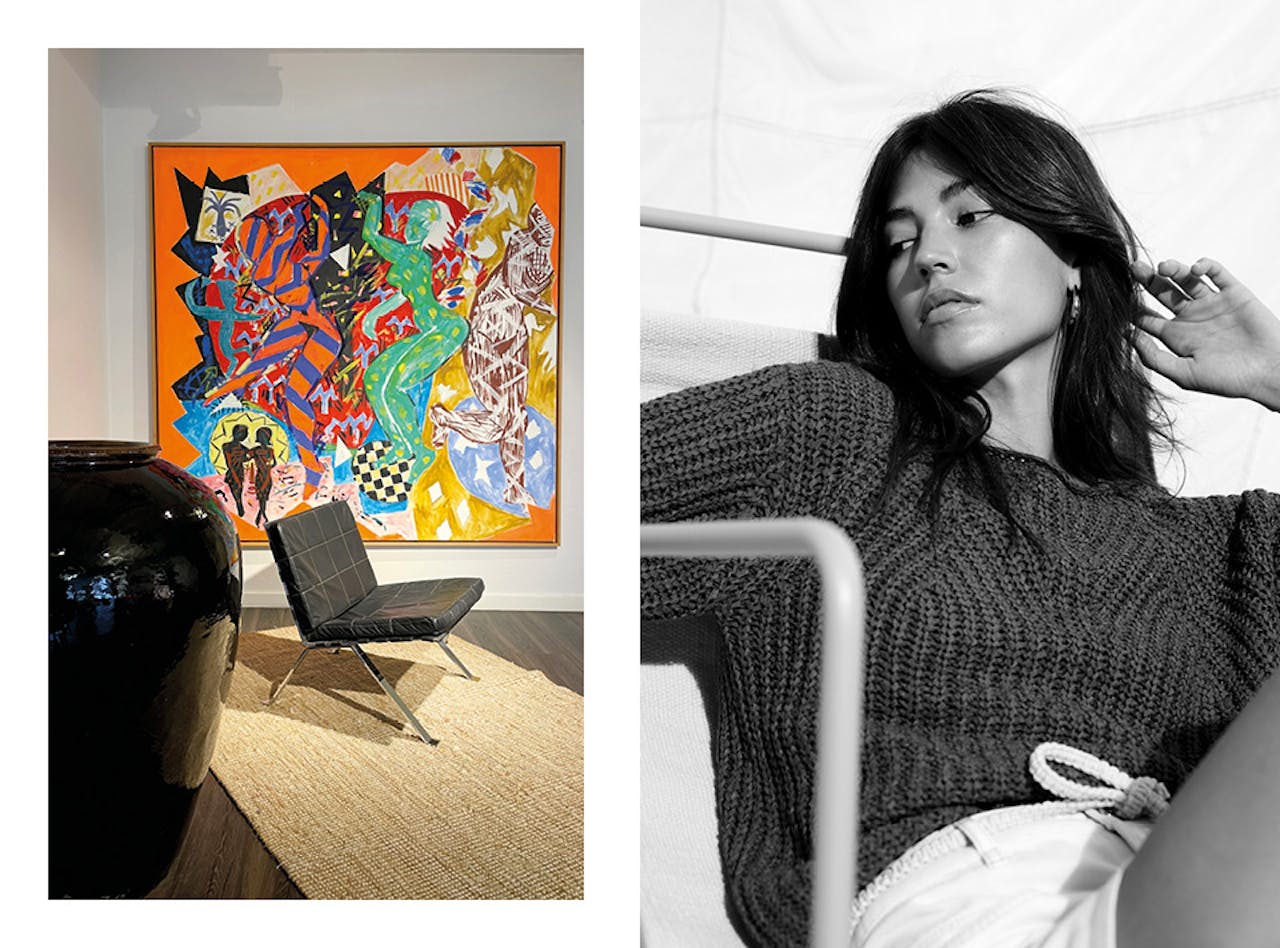 The open structure of the house with its large glass front and the spacious, bright offices gives us space and energy for new ideas. The international art that can be found throughout the house and accompanies us inspires us every day.
WE LIKE TO COME HERE, EXCHANGE IDEAS AND DEVELOP WHAT WE DO BEST: FASHION THAT ALWAYS PUTS A SMILE ON YOUR FACE.