Dream of 1001 Nights:
Your exclusive Marrakesh Guide
Inspired by our Bonfire Bazaar collection, travel blogger Yvonne from @lovelyforliving gives you an exclusive tour through Marrakesh and reveals the most breathtaking sights, tastiest food spots and need-to-know-facts.
Marrakesh is a vibrant and culturally rich city in the heart of Morocco. It is a literal paradise for all travelers who are passionate about culture, history and architecture. Fun fact: The city once was the city of fountains, as it was supplied with water underground. The oldest fountain, dating back to the 12th century, is accessible in the heart of the city, the medina. Also, Marrakesh used to consist of 90% dead ends – now it still being 70% – so the city is a labyrinth.
Today, Marrakesh is one thing above all: lively and colorful. Walking through the bustling souks in the historic center of the city – the medina –, the different smells, the sun glistening through the buildings and the architectural masterpieces such as the magnificent palaces and riads with their delicate decorations and rich history invite you to stroll for hours.
Must-see sights and spots:
Medersa Ben Youssef:
A former Koranic school in the medina, founded in 1340.
Jardin Majorelle:
The garden was created in 1923 by painter Jacques Majorelle. It is about 4,000 m² in size and includes plants from all continents, cared for by 20 gardeners. My advice: Reserve your entrance ticket online in advance.
Bahia Palace:
The Bahia Palace was built in the second half oft he 19th century and is one of the most popular sights in the city.
Djemaa el-Fna:
Also known as the jugglers square, although it is translated in different ways. In the evening you may try various culinary specialties at the market.
Souks:
The colorful markets in the medina.
Travel journey:
- There are daily flights from Germany to Marrakesh. To enter Morocco, you will need a valid passport, an identity card is not sufficient. It takes about 15-20 minutes to go from the airport to the Medina (the historical center) with the dedicated shuttle.
- Best time to visit: I would recommend a trip in spring or fall, because during the day it already gets very hot in April.
Accommodation:
- You can stay in a Moroccan riad. The Arabic word riad means "garden" and refers to traditional houses with a courtyard or garden.
During your stay:
- In Marrakesh, payment is made in Moroccan dirhams. 150 dirhams roughly equal 15 euros. You may also pay in euros, but you will usually get your change in local currency.
- In Morocco, people often drink fresh mint tea, which is prepared with green tea and fresh Moroccan mint and served in a pot along with pastries.
- For your city trip I definitely recommend a guided tour. This will give you a good first impression and feeling for the city.
- Download the offline maps from maps.me for orientation. Most of the streets in Marrakesh are still dead ends – a literal labyrinth.
- For the best picture: Be at the sights first thing in the morning. It's not too hot yet and you often have the place all to yourself.
What is an absolute must when traveling? The ideal capsule wardrobe! Pieces that may be combined with each other in a way that you can create endless looks. For her capsule wardrobe, Yvonne chooses a combination of our timeless Legends, cool linen pieces and of course our new collection Bonfire Bazaar: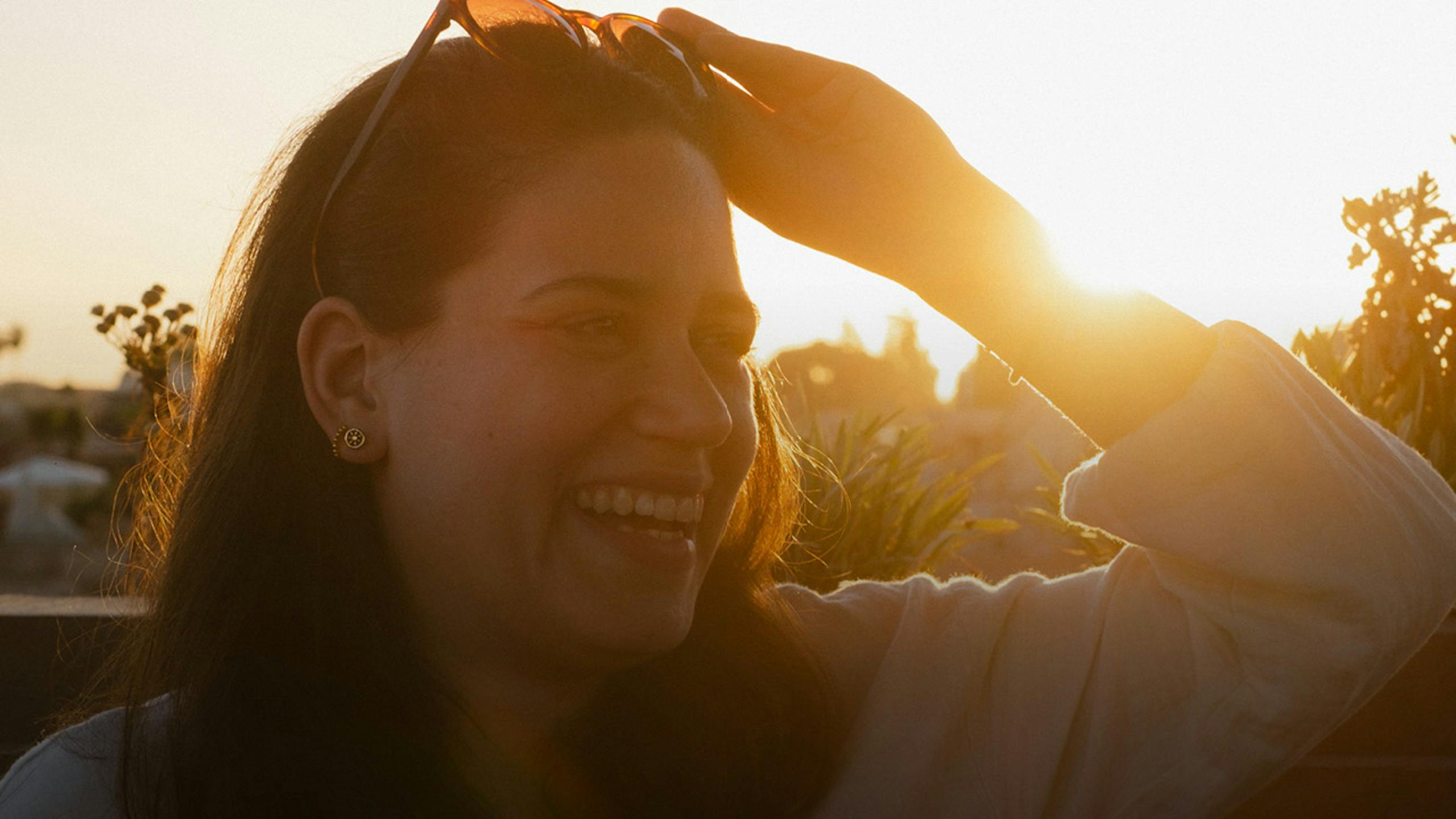 About Yvonne
Yvonne is a travel blogger on lovelyforliving-mag.com. She lives in Hamburg and captures special moments with her camera on her travels all around the world. Whether she lives abroad for several months, goes on a world trip by herself or builds a camping van all by herself. She shares her advice on traveling and outdoor experiences with her followers on Instagram, Pinterest (both @lovelyforliving) and on her own blog.
Sign up to our newsletter!
Receive a 10% welcome voucher for your first order.
Also be the first to hear about new collections, sales and exclusive invitations and stay up to date with our regular styling inspiration.