I'm fascinated by surprises
We paid our longtime campaign photographer Johannes Graf, aka Jonny, a visit in his Munich-based studio. He talked to us about his fascination for analog photography, the smell of wood and his desire to do something useful for society.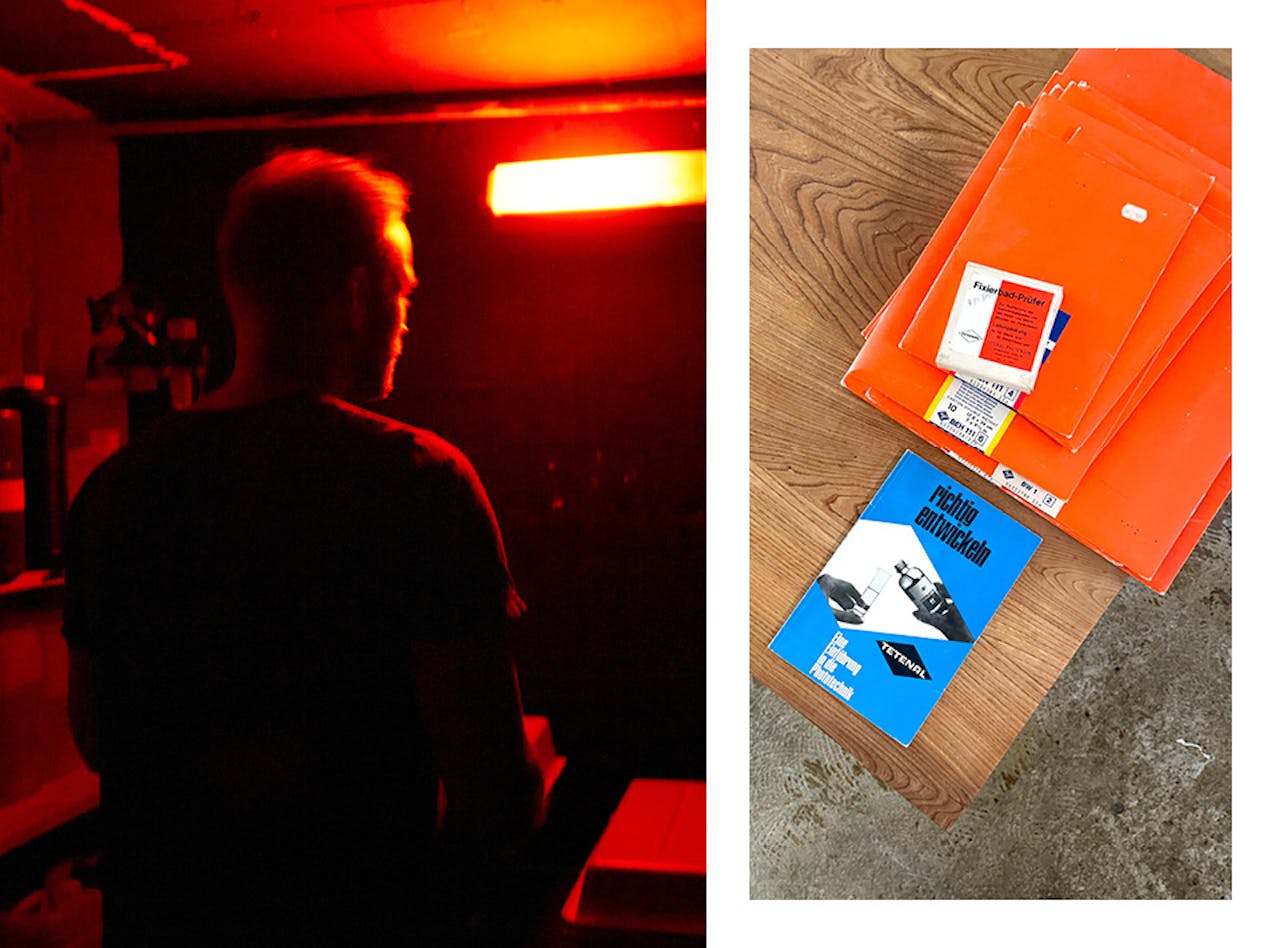 HOW DID YOU GET INTO PHOTOGRAPHY?
I got into it by chance. I met a sports photographer while studying sports and journalism. After graduation, I wanted to learn something practical, so I interned with him. Those were the years when the whole switch from analog to digital took place, therefore I was able to learn both. My dream originally was to travel the world and be a photo journalist, covering topics with pictures and text. At some point, I only had photography on my mind.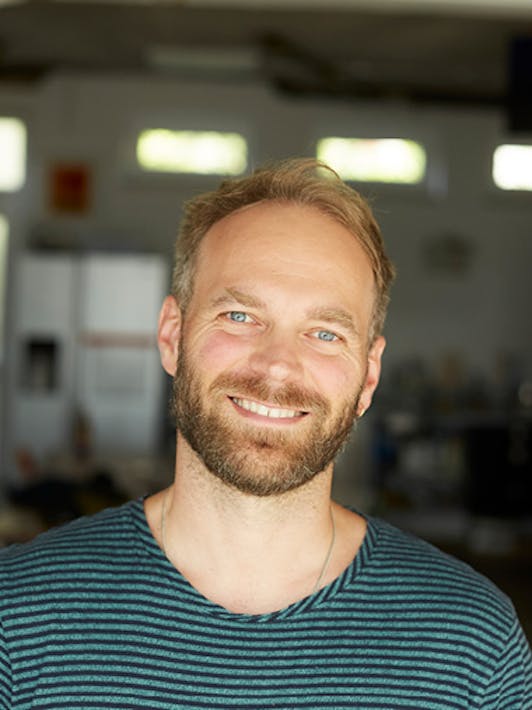 WHAT WAS YOUR FIRST CAMERA?
It was an analog Olympus point and shoot, a standard vacation camera. Later, my parents gave me a Canon SLR for Christmas, which really was something special. But I hardly ever used it, because it didn't fit in my pocket, so I always had the Point and Shoot with me. I still bring a similiar one to shootings up to this day.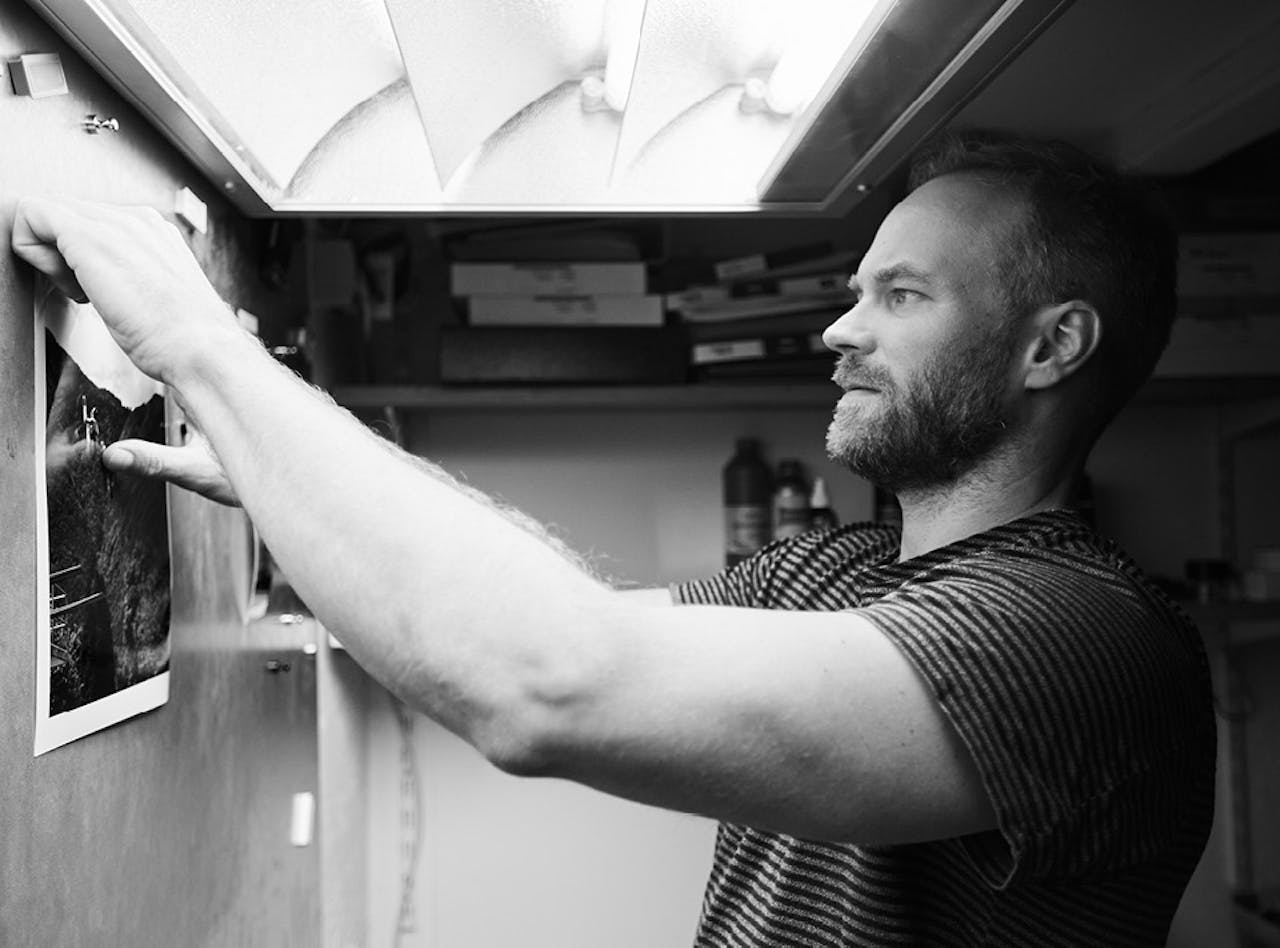 WHY IS PHOTOGRAPHY YOUR PASSION?
My fascination for photography has definitely come a long way. In sports photography, I thought it was cool to pull the trigger at the perfect and most spectacular moment, almost competitively. Later, in fashion photography, the whole staging aspect was very appealing to me: the perfect light, the perfect choreography. Since I've been shooting more analog again, I'm fascinated by the little mistakes and surprises along the way. Recently, during a shoot, the flash didn't work on one picture. The photo was underexposed, but we were able to save it. In the end the picture got a beautiful aesthetic. Capturing these imperfect and therefore perfect moments, making a photo that really touches me, fascinates me. That's why it's my passion, most of all because it doesn't always work out the way you planned.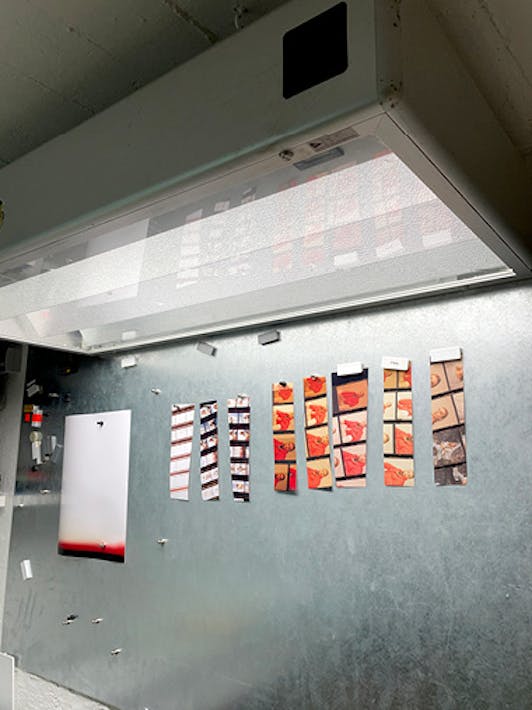 OUR CURRENT COLLECTION IS INSPIRED BY VISIONS. WHAT IS YOUR ARTISTIC VISION?
To be curious, to look for special moments and ideally capture them pictorially.
WHAT JOB WOULD YOU HAVE TODAY IF YOU HADN'T BECOME A PHOTOGRAPHER?
My cousin is a carpenter and I built a bed with her, which I really liked. Wood simply smells amazing. I also built some things myself in our studio, like the table for the enlarger. I just like working with my hands, so I would definitely be interested in carpentry. Otherwise, pediatrician or something social. I've been taking photos for the homeless newspaper Biss more often lately. This way, you can give something back to society while doing what you love. That's becoming more and more important to me now that I have two children of my own.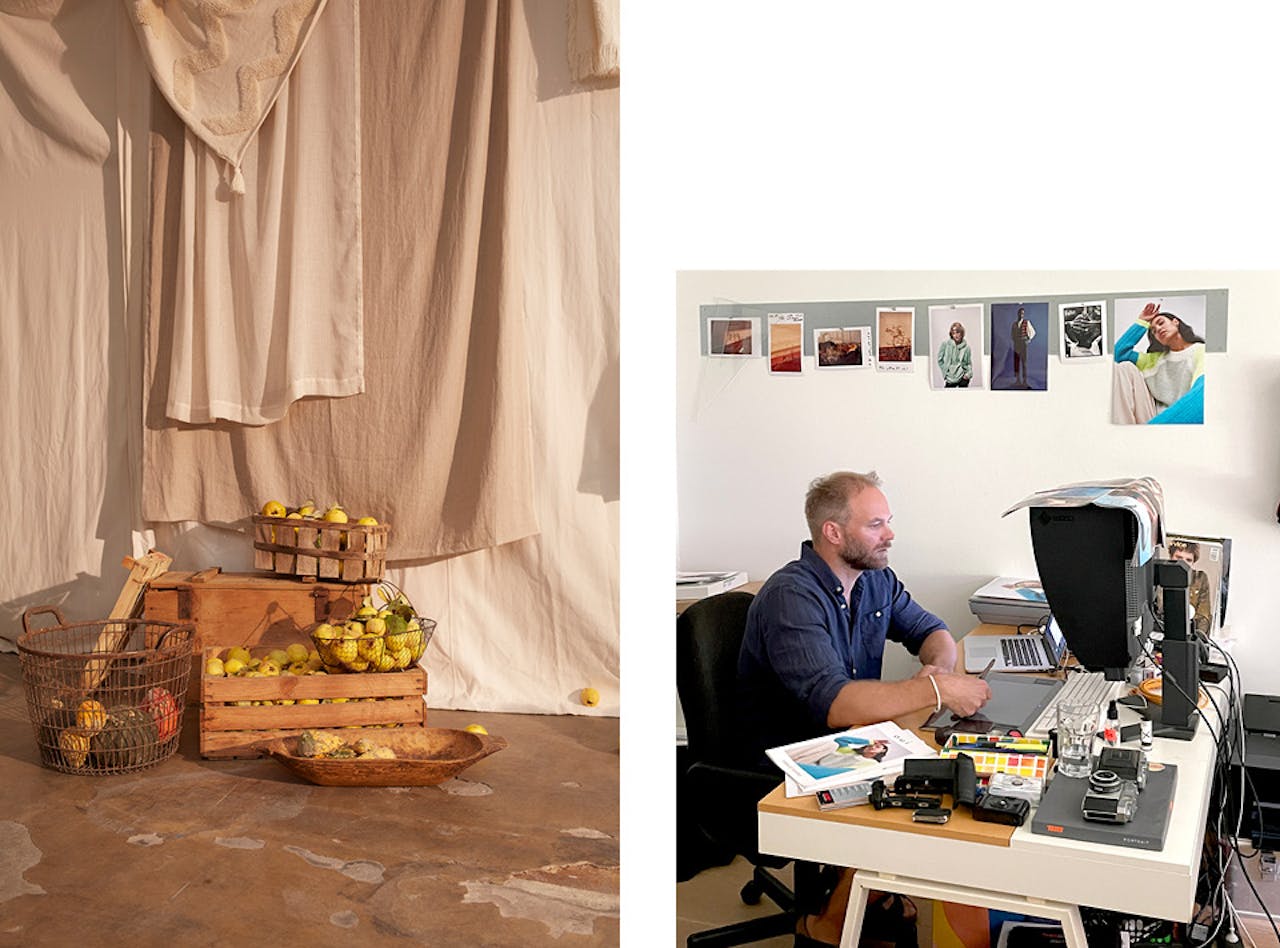 YOU HAVE ALREADY CAPTURED MANY COLLECTIONS FOR OUI. IS THERE A CERTAIN SHOOT YOU HAVE VERY SPECIAL MEMORIES OF?
I find it exciting every time to work with Oui because there are always new themes, lighting concepts, models and sets. Bonfire Bazaar was super fun for me: Creating a Marrakesh world in the studio was quite the challenge. But in the end, everything worked out: great team, great model, great atmosphere, I was able to draw a lot of inspiration from that. It didn't feel like work at all.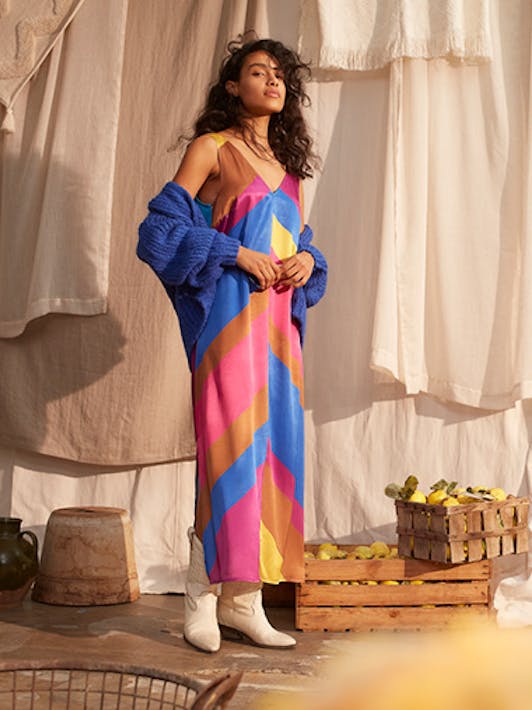 DO YOU HAVE ANY TIPS ON WHAT TO LOOK OUT FOR WHEN JUST GETTING STARTED WITH PHOTOGRAPHY?
From a technical point of view, photography is easier than ever, and therefore more difficult than ever in terms of content. You have to distinguish between hobby and profession here. In both cases, my advice would be to be curious and pull the trigger when something touches your heart. For a professional photographer, it is also indispensable to constantly expand your photographic knowledge. May it be through books, photo books, exhibitions or assistances and of course through the work itself. And in any case, print out pictures, whether individually or as a book!