Just as our essentials are the basis for successful looks, our employees are the foundation of our company. That's why we brought the two together for the launch of our new essentials - and photographed the pieces on our team members. Curtain up for our timeless classics that are super easy to combine and complement your wardrobe perfectly!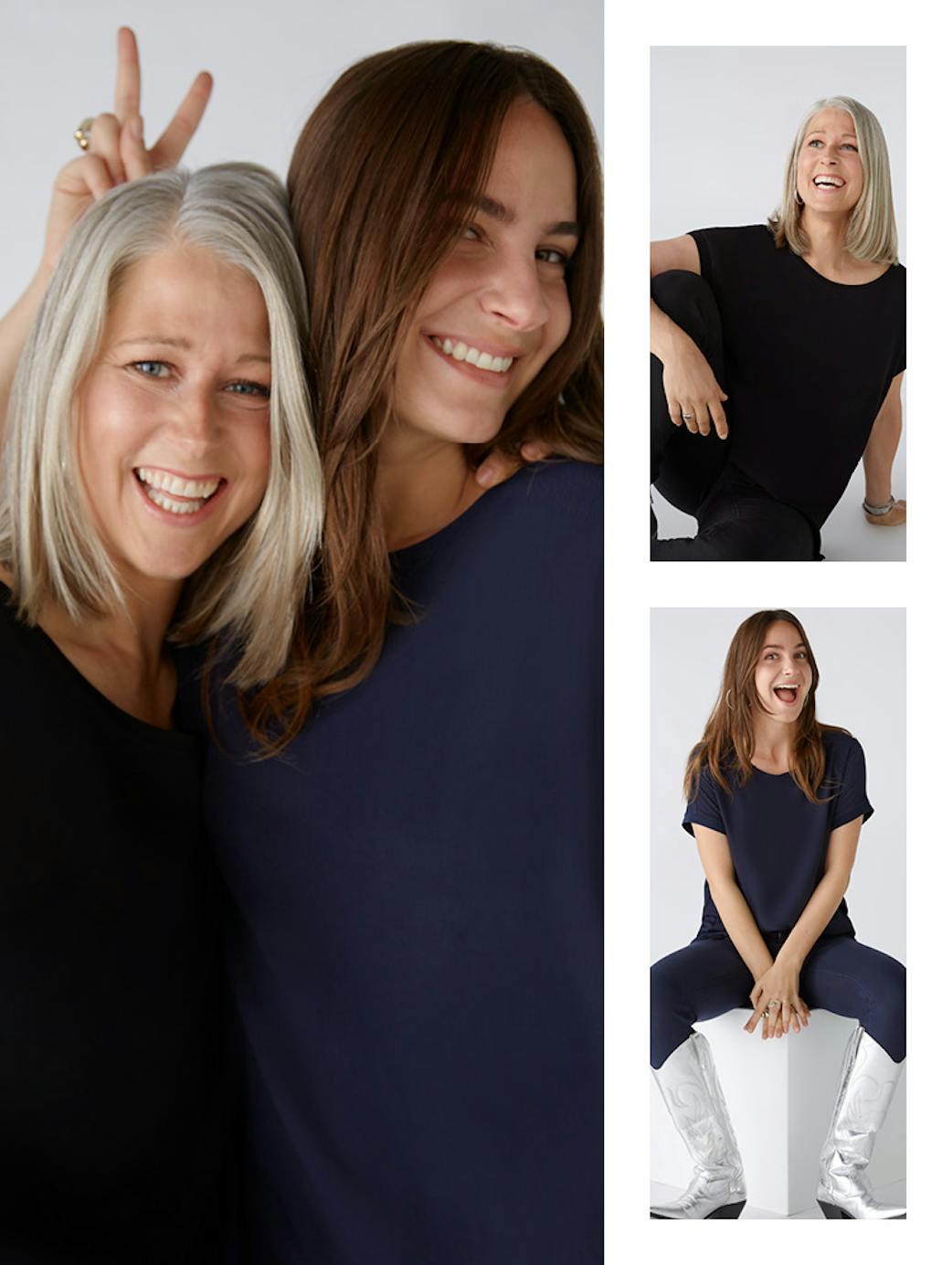 INGA & ELDINA (MARKETING)
BLOUSE SHIRT: AYANO
AYANO will change the way you think about and combine shirts. Because our blouse shirt combines the best of both worlds: the elegance of a blouse with the casualness of a T-shirt.
TROUSERS: BAXTOR
An essential basic in your wardrobe in regular and cropped length: our everday favourite BAXTOR. Thanks to elastane, the slim fit always stays in shape and is also very comfortable.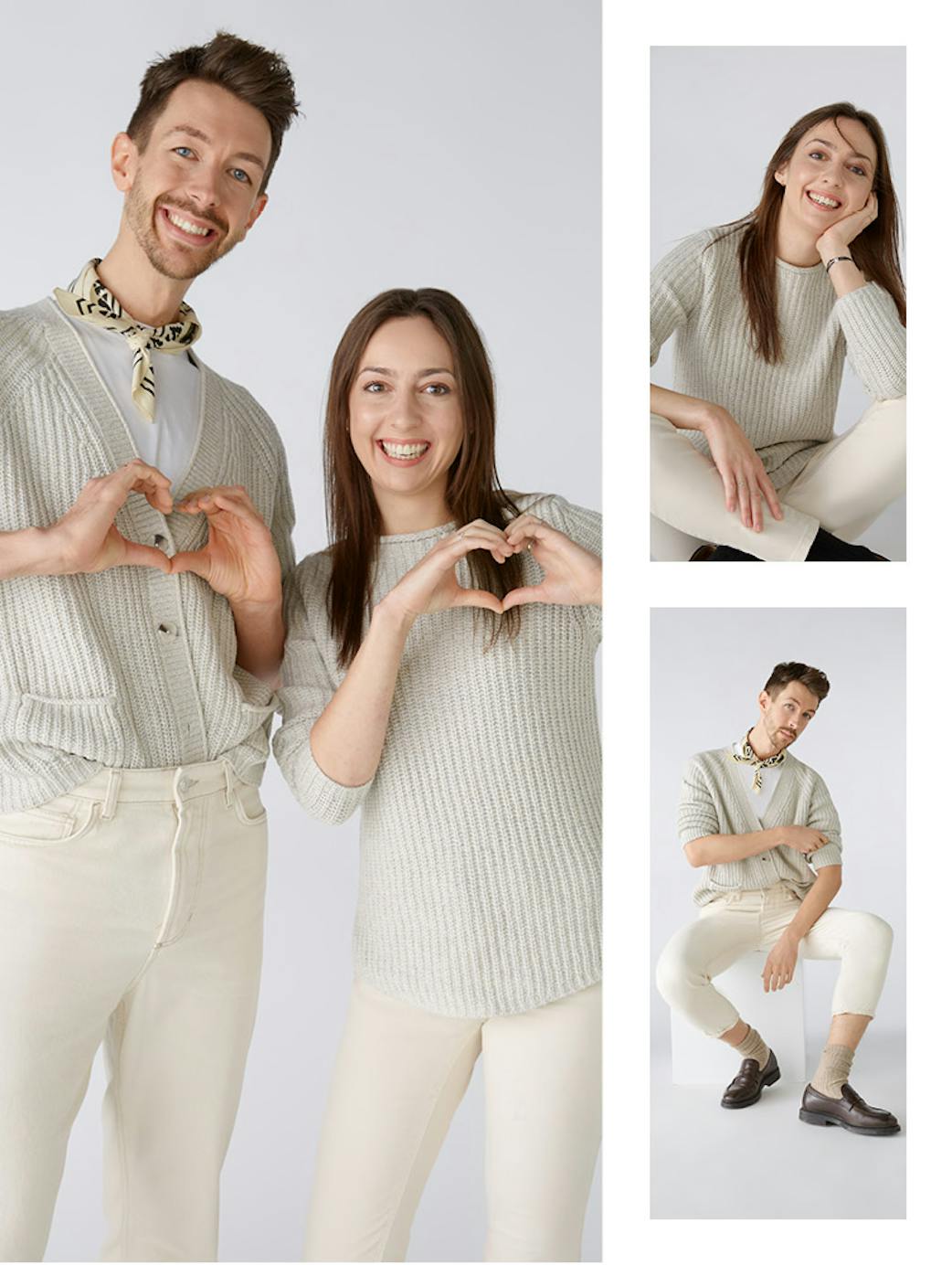 RON & LAURA (DESIGN)
CARDIGAN: LAFONYA
She's iconic: up to 40 different threads, selected by our designers and combined to create the perfect Iconic Yarn Mix, come together in our LAFONYA cardigan – a piece, as unqiue as you are!
JUMPER: NAOLIN
NAOLIN is the epitome of the passion that goes into every creation of our design team: A multitude of threads, individually selected and combined to become your new favorite jumper.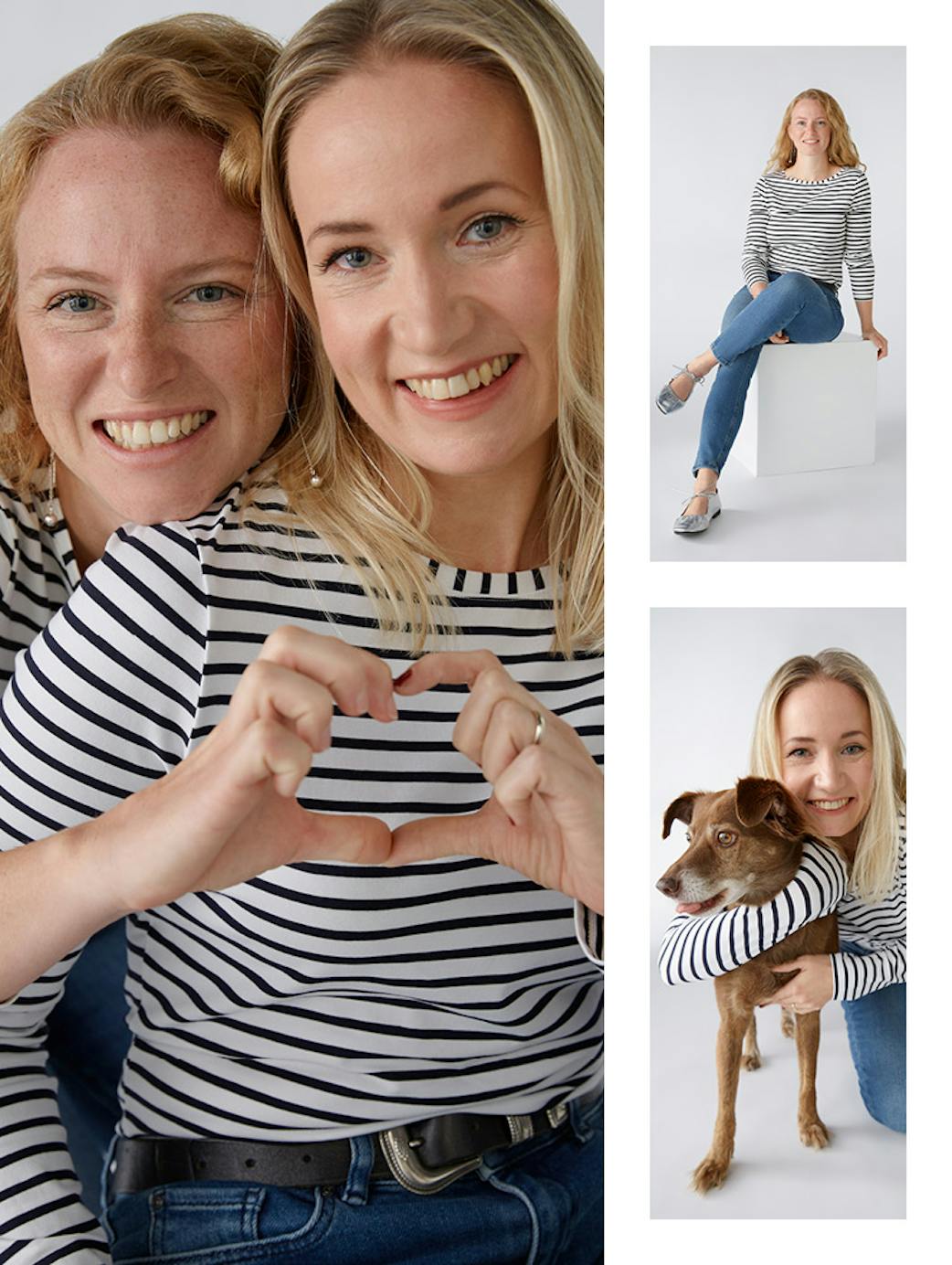 MARIA & ANNETTE (DESIGN)
LONGSLEEVE SHIRT: SUMIKO
True attention to detail: a collar with an elegant trim, a soft cotton-modal blend, side slits, a tailored cut, knitted stripes instead of printed ones and therefore a super soft touch: that's our SUMIKO long-sleeved shirt!
DENIM: LOULUH
One of the many reasons why we love denim? Its versatility: whether elegant with a blazer or casual with a jumper – it's all possible with our LOULUH skinny jeans, which are also super cozy.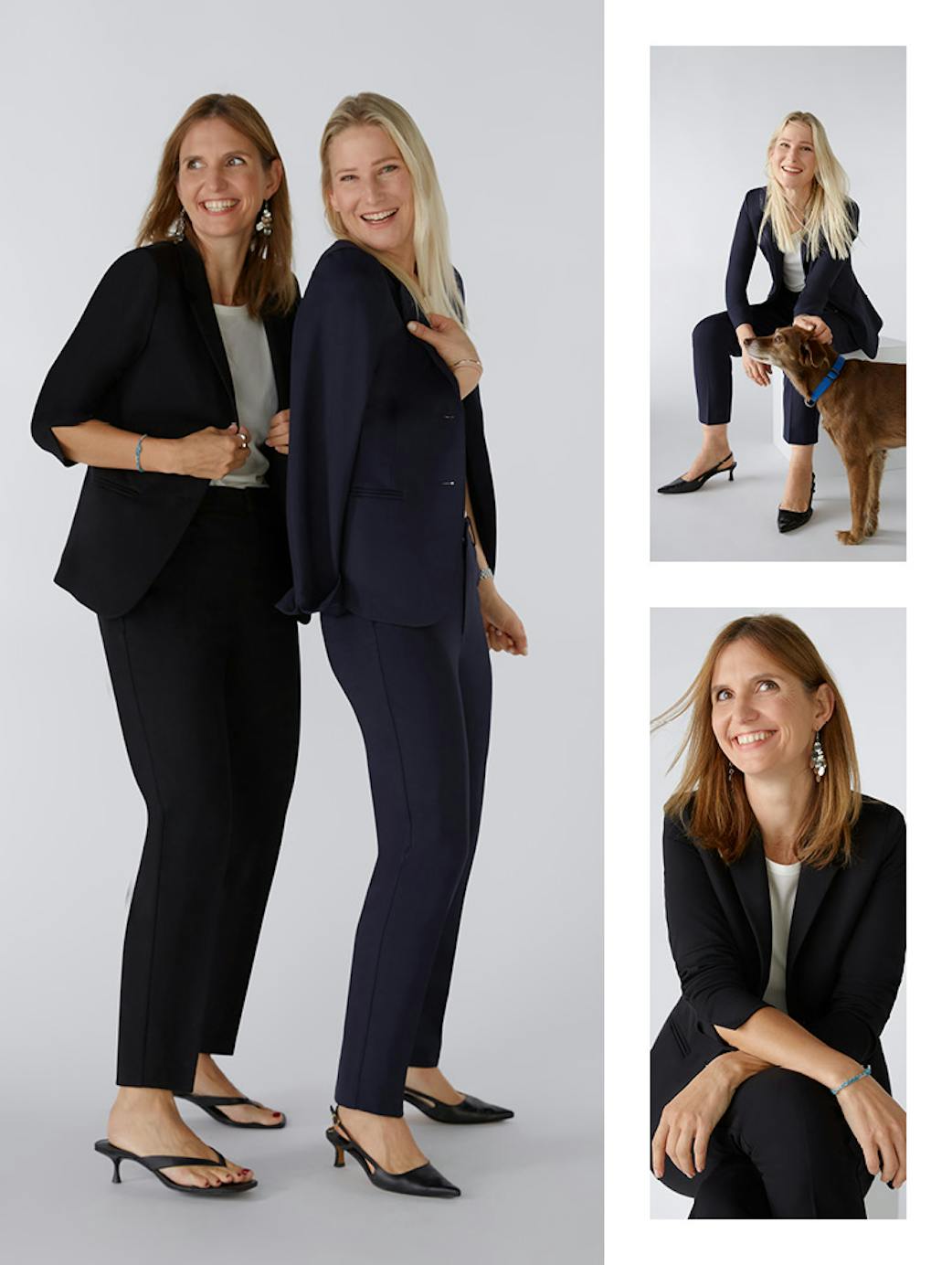 RAPHAELA & PHILINE (DESIGN)
BLAZER: CLOYEE
The most comfortable blazer you'll ever own: CLOYEE, made in Europe from heavy jersey and a comfortable viscose blend. Combine it with our FEYLIA suit trousers and you'll have your new go-to suit.
TOP: FILIZ
Cool look, cozy quality: our ribbed top made from a viscose blend will instantly add a casual touch to your look. Whether worn with a blazer, cardigan, blouse or leather jacket - FILIZ can do it all!
TROUSERS: FEYLIA
Our FEYLIA trousers redefine suiting. Bye bye pinching, uncomfortable suit pants, hello heavy jersey trousers in a perfect fit. Goes just as well with our CLOYEE blazer as with knitwear, shirts and blouses.